Top-Rated HVAC Services in Schaumburg, IL – Eco Temp HVAC
Your comfort is our priority. As the premier provider of HVAC services in Schaumburg, IL, Eco Temp HVAC prides itself on delivering top-quality, sustainable, and efficient solutions for your heating, ventilation, and air conditioning needs. With our expert team and commitment to excellence, we're here to ensure your indoor environment is perfect, regardless of the season.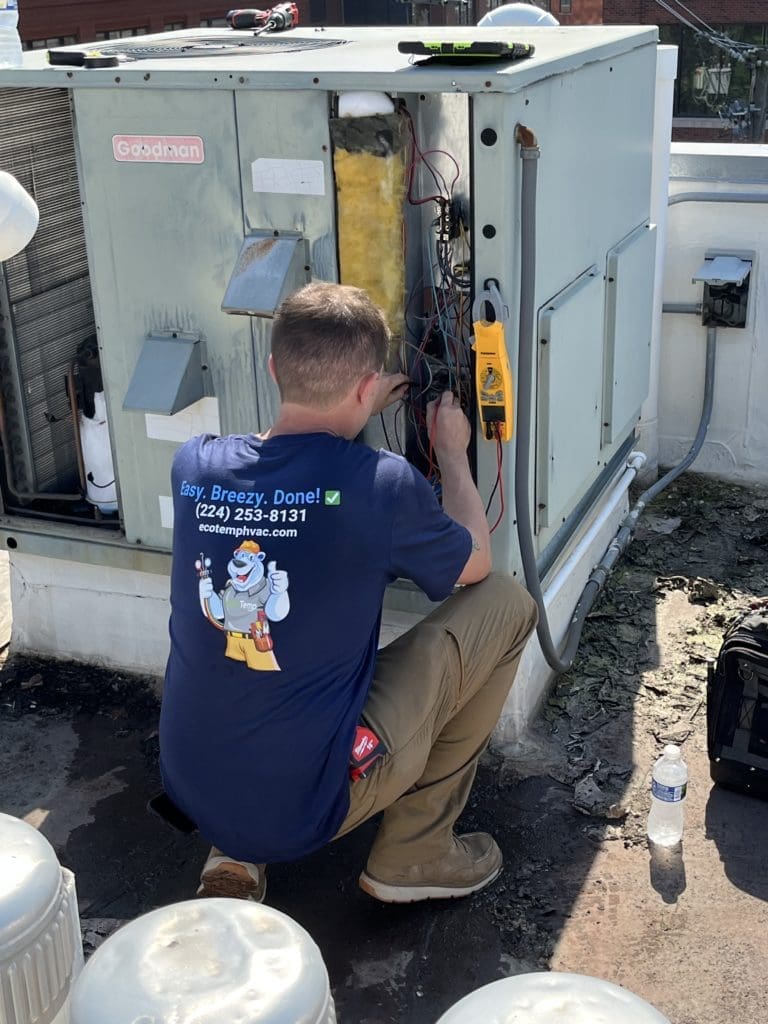 Unparalleled Air Conditioning Repair in Schaumburg, IL
When temperatures rise in the heart of summer, the last thing you need is a faulty air conditioner. At Eco Temp HVAC, we provide rapid and dependable air conditioning repair in Schaumburg, IL. No matter the complexity of the problem, our expert technicians apply their wealth of experience to identify the issue, explain it to you in straightforward terms, and fix it promptly. We deal with everything from simple tune-ups to complete system replacements, ensuring your home remains a cool sanctuary against the summer heat.
Reliable Furnace Repair Services in Schaumburg, IL
When winter's chill sets in, a functional furnace isn't just a luxury; it's a necessity. We offer top-tier furnace repair in Schaumburg, IL, to keep your home cozy and warm. Our professional team is adept at resolving all sorts of furnace issues, from routine maintenance needs to complicated repairs and even full replacements. We diagnose the problem accurately and solve it quickly and safely, ensuring your home stays warm all winter long.
Eco Temp HVAC – Your Best Choice for HVAC Services in Schaumburg
Your comfort, satisfaction, and trust make us the best HVAC company in Schaumburg. We don't just repair and maintain HVAC systems; we build lasting relationships based on trust and quality service. Our commitment to exceptional workmanship, outstanding customer service, and eco-friendly practices sets us apart. With Eco Temp HVAC, you're choosing a company that puts you first.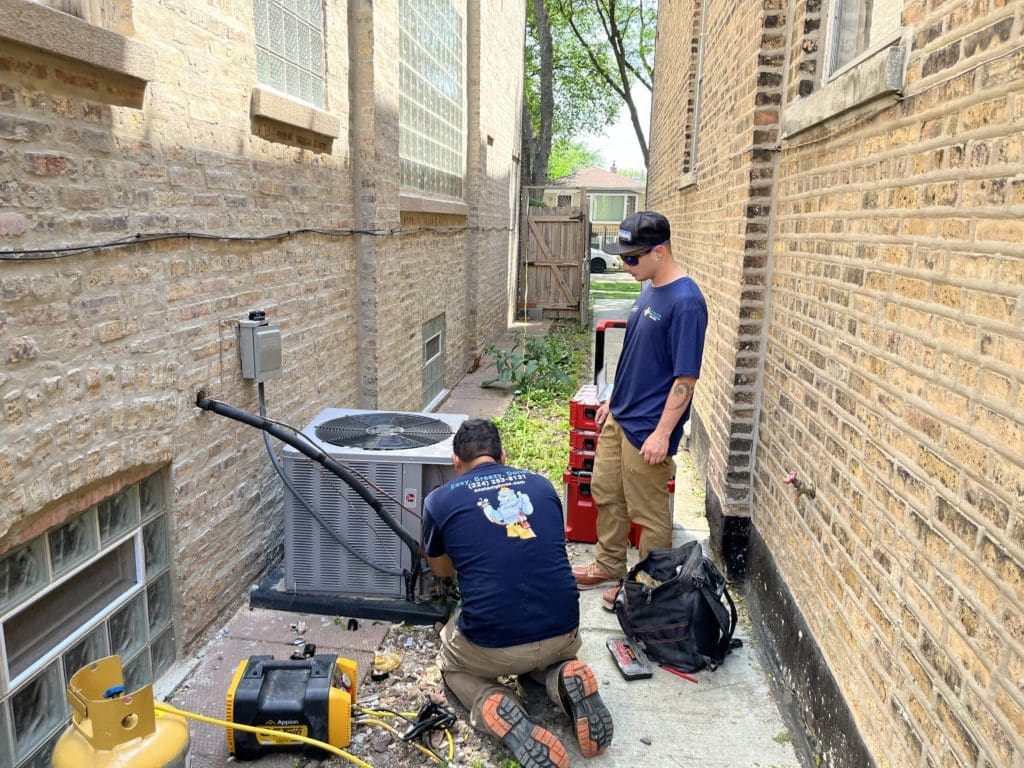 24/7 Emergency HVAC Services in Schaumburg, IL
We understand that HVAC issues can arise unexpectedly, and waiting until morning is not always an option. That's why we offer 24/7 emergency HVAC services in Schaumburg, IL. Whether your air conditioner breaks down in the middle of a heatwave or your furnace quits on the coldest night of the year, we'll be there. Our dedicated team is always ready to respond swiftly and efficiently, minimizing discomfort and restoring your peace of mind.
Experience the Eco Temp HVAC difference for yourself. For all your HVAC needs in Schaumburg, IL, get in touch with us today. We're more than an HVAC company; we're your comfort partners.