Get your eco on with our water heater installation service
A water heater is one of the essential large appliances in any Chicago home. It is critical to ensure that you have the right unit for the job and that it has been placed safely for the water heater to perform well in the short and long term. At Eco Temp HVAC, providing reliable water heater installation for Chicagoans is a top priority.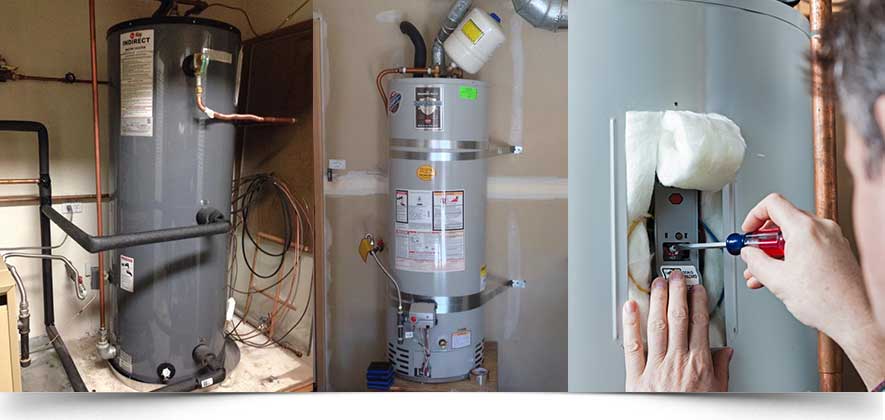 Chicago water heater installation
Is your current water heater getting old? You may have noticed an increase in the frequency of maintenance or that you are often low on hot water. If your water heater is growing old or has started to have problems, our staff can have it replaced. Eco Temp HVAC's plumbers will assess your current water heating system and advise you on whether or not a replacement or a water heater repair is necessary. Our company has a wide variety of reliable water heaters to meet the needs of consumers with varying budgets and preferences for domestic hot water. You can rely on us to help you choose the best water heater for your home and properly install it for years of reliable, abundant hot water.
Benefits of installing a new water heater in your Chicago home
#1 Preventing water damage
On average, water heaters will last between 6 and 10 years. Avoid costly water damage by replacing them before they break.
Regular maintenance from Eco Temp HVAC may help keep your water heater running smoothly and efficiently year-round. Did you know that with regular maintenance, you may add 12 years to the life of your water heater?
#2 Reduced energy consumption
Energy-efficient water heaters have numerous advantages, so choose the most cost-effective one. Although the upfront cost may be higher, you may save up to $180 a year on your electricity bill.
If you want an energy-efficient water heater, consider a tankless water heater or a heat pump water heater.
#3 Saving space
Tanked water heaters need a lot of space since they take up so much room. Tankless water heaters, however, are so compact that they may be installed in an area no wider than three feet. These water heaters are wall-mounted, so they may be installed anywhere.
Signs you need a new water heater in Chicago, IL.
If you notice your hot water system making strange noises such as scraping, popping, or grinding, it's time to call our team of specialists at Eco Temp HVAC.
Rusted valve/inlet: If there is evidence of rust on the pressure relief valve or surrounding the water inlet, you may be dealing with a more severe problem. Rust can cause serious problems for a water heater, often necessitating a replacement.
Water is leaking from the unit: As your water heater nears the end of its service life, you may notice pools of water on the floor near the tank. This is a warning sign of potential leak issues that might spread and cause extensive damage to your house.
You don't have to be an expert to identify the signs. Check your water heater to see if you need to contact a professional for more thorough diagnostic and repair options at (224) 253-8131.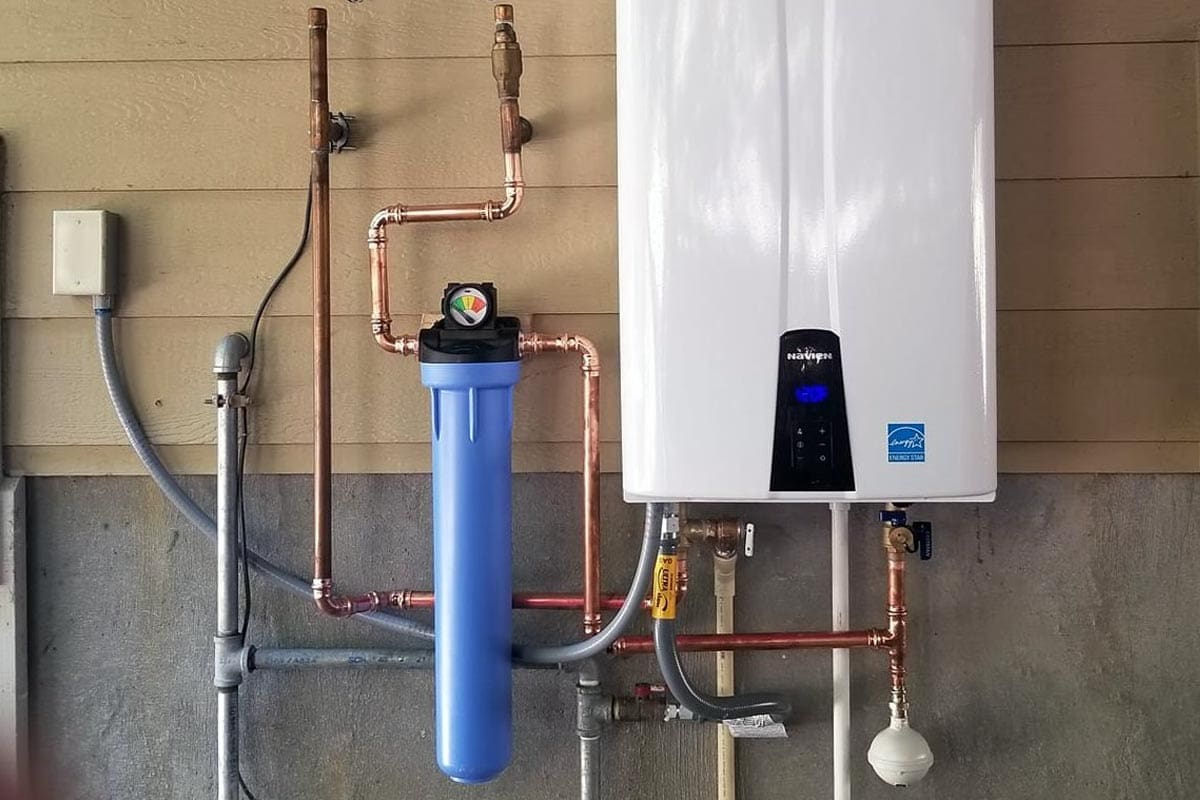 Our water heater installation process
Our water heater installation process is determined by the type of water heater and the energy source used. Your local licensed Eco Temp HVAC technician will lead you through the installation process, but in general, the steps will be as follows:
Choose a suitable water heater.
Install the electrical or gas connection, water connections, and appropriate ventilation.
Place the water heater in its proper location.
Connect the water heater to the electric or fuel lines, water lines, and ventilation using fittings and adhesives.
Open the water connections and switch on the fuel or power supply. Ignite the pilot light if applicable.
Because installing a water heater might be difficult to execute safely and professionally, we do not recommend installing one's own water heater. Instead, consult our trained and licensed professionals at Eco Temp HVAC.
Chicago water heater repair and maintenance
If your water heater breaks down unexpectedly, you can rely on our fast and reliable repair services to get it up and running again.
We recommend scheduling an annual water heater maintenance as this preventative measure will help you avoid costly repairs in the future and ensure that your unit is under warranty – if need be.
For quality water heater repair and maintenance, call (224) 253-8131 or complete our online form.
Tanked vs. tankless water heaters
Our licensed technicians at Eco Temp HVAC have your back if you need reliable help from industry professionals to find the best system for your Chicago home. Our tankless water heater system installation services are second to none because we understand how important it is to get it right the first time. Think about switching to a tankless water heater if you're looking for a more cost-effective and environmentally friendly option that can provide on-demand hot water.
How about a tankless water heater as an alternative? Get in touch with us at (224) 253-8131 or fill out our online form, and our expert specialists can help you select the ideal system for your Chicago home.
Professional water heater installation, repair, and maintenance in Chicago, IL.
Eco Temp HVAC makes it easy to get a water heater replacement in your Chicago home. We're friendly and reliable – and work hard to keep lines of communication open. Our team is completely licensed, bonded, and insured for our customer's safety. We'll be sure to take all necessary safety measures while working on your unit. You can count on us to completely clean up our workspace when we're through.
Schedule your water heater installation
The complete satisfaction of each of our Chicago customers is our primary focus at Eco Temp HVAC. We will not cut corners in any element of our job, and all details will be addressed. We are devoted to providing excellent customer service at all times. Our goal is to gain our customers' trust so that we can continue to meet their demands. We will always act in your best interests.
Get in touch with the experts at Eco Temp HVAC by calling (224) 253-8131 or completing our online form if you're having trouble with the water heater in your Chicago home.