Eco Temp HVAC: Premier Heating & Cooling Excellence in Oak Lawn, IL
Welcome to Eco Temp HVAC in Oak Lawn, IL, where top-tier heating and cooling craftsmanship meets the highest standards of service. We cater to both individual homeowners and astute business owners, ensuring optimal indoor temperatures and energy efficiency throughout the year.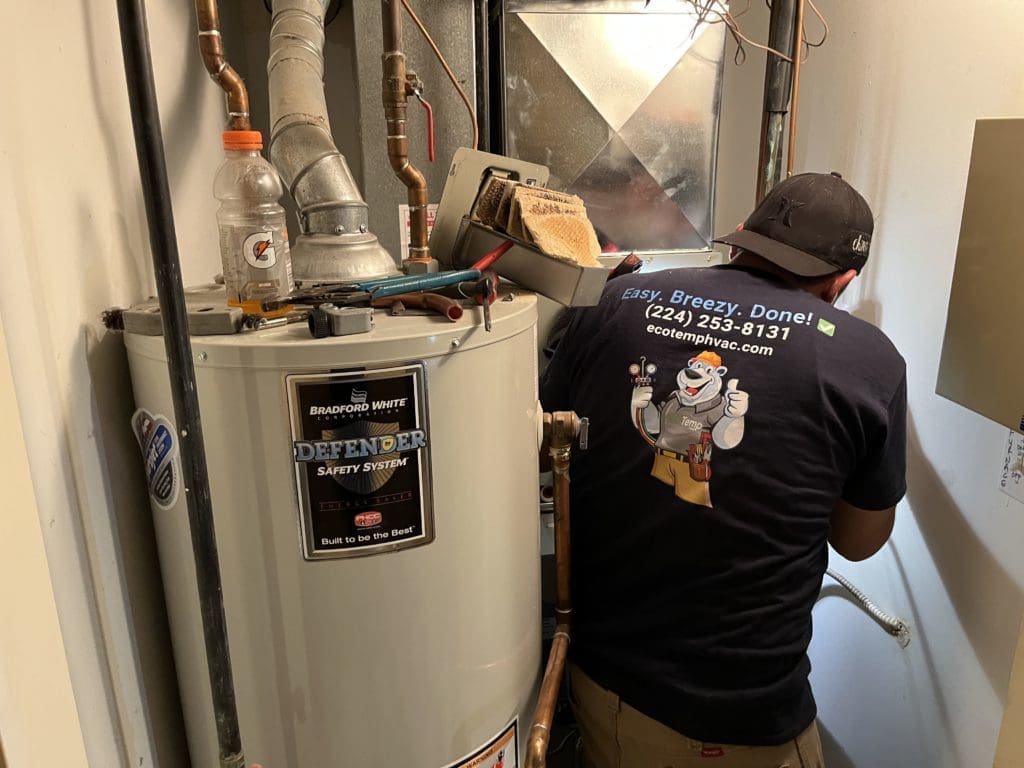 Best-In-Class Air Conditioning Services in Oak Lawn
Bid adieu to the muggy Oak Lawn summers with our exceptional air conditioner services. Ranging from seamless installations to prompt repair services and dedicated maintenance, we're your trusted partner in maintaining a cool and serene atmosphere indoors.
Your Furnace Ally for Cold Days
Face Oak Lawn's chilly seasons with confidence with our unbeatable furnace services. Whether you're considering a new installation, need an urgent repair, or are seeking routine check-ups, we're here to keep the cold out and the warmth in.
Innovate with Heat Pumps & Water Heaters
Discover the dual benefits of our heat pumps, offering efficient heating and cooling. Additionally, ensure uninterrupted access to hot water with our expert water heater services—from flawless installations to timely repairs.
Upgrade to Futuristic Climate Solutions
Stay ahead with our smart thermostat solutions that promise advanced temperature management. Adapt to the modern era with remote temperature controls, energy-saving features, and a user-friendly interface.
Why Eco Temp HVAC Stands Out in Oak Lawn:
Localized Expertise: With a deep understanding of Oak Lawn's unique weather patterns, we're your local HVAC experts.
Broad Service Palette: Our wide array of offerings ensures all your heating and cooling demands are met with precision.
Dedicated Team: Our team of certified technicians commits to delivering unparalleled HVAC services every single time.
Personalized Approach: Recognizing the individual needs of homes and businesses, we prioritize tailored HVAC solutions over one-size-fits-all services.
Experience the Eco Temp HVAC Difference in Oak Lawn
For residents and establishments in Oak Lawn, IL, ultimate indoor comfort is a call away. Dive into a world of impeccable heating and cooling with Eco Temp HVAC today.
Wondering about specific HVAC solutions or have a query? Reach out to us, and let's craft the perfect heating and cooling plan for you.
Eco Temp HVAC – Oak Lawn, IL's Pinnacle of Heating and Cooling Expertise.