Fast AC Replacement
Replace your old air conditioner with one of our modern systems to chill your home more with great efficiency.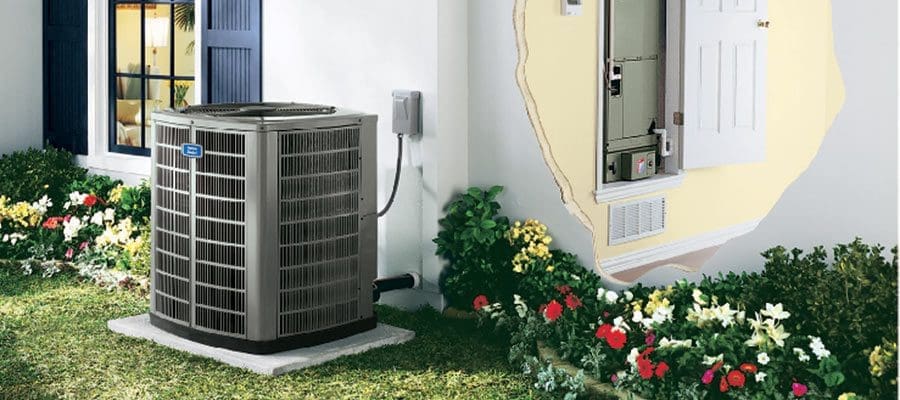 AC Installation
When your AC system fails to do its job during some of the hottest months of the year, there is no need for you to suffer. Instead, why don't you contact our Eco Temp HVAC team of professionals? We can supply you with a fast and affordable AC replacement. If you live in Chicagoland, the committed and highly qualified professionals at Eco Temp HVAC are one phone call away. With nearly a decade of expertise and an A+ rating from the Better Business Bureau, you can count on us to deliver the most satisfactory AC unit and superior service you deserve.
But before we get into that. Let's first see if you really need an AC replacement. Here are 5 signs.
5 Signs you need an AC replacement
When you turn on your air conditioner this summer and notice that something isn't quite right, how can you know if the system needs to be repaired or replaced? While only a competent HVAC technician can make that conclusion, there are signs you can look for that could indicate the need for an AC replacement. Here are five signs that the air conditioner in your Chicagoland home or company may need to be replaced.
1. Blowing warm air
Because an air conditioner should blow cold air, this is the clearest sign that something is wrong. While it could be as easy as needing to recharge the refrigerant, it could also indicate that the compressor has failed. If you encounter this issue, give us a call, and we'll dispatch a professional HVAC expert to check the system.
2. Poor airflow
If the air is cold but weak, there is a significant issue with your AC system. This could mean a serious problem with anything from the ducting to the compressor. Again, a professional check is mandated to determine the root of the problem – although it is possible that an AC replacement is required.
3. Unwanted moisture around the unit
If your AC system starts to leak, you must address the matter immediately. Leaks usually occur for one of two reasons. 1) Water pooling near the air conditioner can cause an issue with the drain tube, preventing condensation from flowing out of the system as it should. 2) water could also be a refrigerant leak, posing a health risk. Again, seek expert help as soon as possible.
4. Energy bills that show no sign of decreasing
Your air conditioner may be working well, but if your summer energy bills are increasing and the system is 10 years or older, it may be time for an AC replacement with one of our top-rated makes and models. These can save up to 20% on your heating and cooling costs, greatly lowering your energy bills.
5. Humidity problems at home
Your air conditioner does more than just keep you cool in the summer. It also reduces humidity, allowing your family to feel more at ease in a warmer environment. Removal of humidity also helps to safeguard your home from moisture damage. If you detect condensation on your windows, mold development, or other signs of too much air moisture, your air conditioner may not be performing as effectively as it should.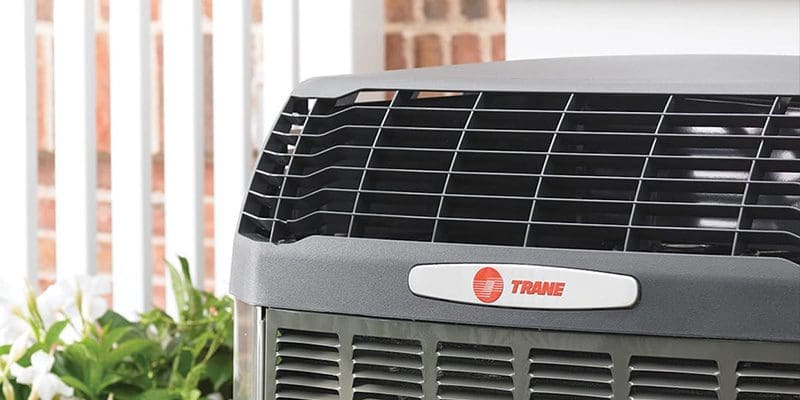 HVAC services
Don't put off dealing with any of these issues. Contact a skilled HVAC specialist to have your system checked. The sooner you receive assistance, the sooner you may begin arranging for an AC repair or replacement. Eco Temp HVAC can help with that. We can help assess the situation and determine whether or not an AC replacement is needed.
AC replacement services done right
When you choose Eco Temp HVAC for your AC replacement, you can expect personalized care from start to finish. We go above and beyond to provide you with many added benefits, from helping you choose the best air conditioner for your house and efficiency goals to ensuring your peace of mind with a lifetime repair guarantee.
Trusted Technicians: In addition to comprehensive training, our technicians are subjected to drug tests and background checks.
24/7 support: If you need an emergency AC replacement, you can contact us 24/7, day or night (rules may apply).
Attractive Financing: We offer special financing with approved credit to ensure that all of our loyal customers can experience a comfortable home.
Same-Day Services: Because we have the necessary parts on hand, we can provide same-day AC replacement services to minimize disturbances to your regular schedule.
High-quality AC installation
You want to get the benefits of cutting-edge technology without breaking the bank. You have come to the right place. Eco Temp HVAC is a locally owned and operated company that provides superior and affordable climate control solutions.
AC replacement near me in Chicagoland
With nearly a decade of HVAC experience, our team has the most effective solutions for the most difficult residential and commercial AC problems. From antique residences without standard ductwork to high-rise structures, we have no trouble ensuring your complete satisfaction. We have a wide selection of technologies to pick from, including central air conditioning, ductless units, and American Standard and Trane high-efficiency systems.
Get in touch with our team for AC replacements and installations!
Don't hesitate to contact Eco Temp HVAC today to learn more about all of the different air conditioners and related services we have to offer. Call us to speak with one of our knowledgeable representatives, or use our simple online form to get your free quote.