Tired of being too hot or too cold? Ecobee can help!
Making your house smarter doesn't have to be a challenge. With the best smart thermostat from Ecobee, you can easily monitor and adjust your house's temperature through an easy-to-use app on your phone or tablet.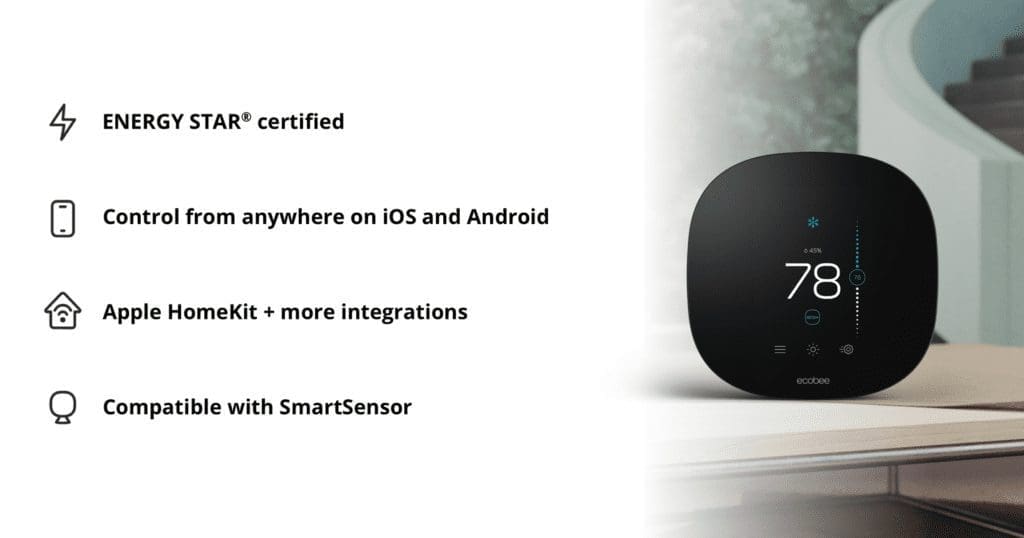 You can program the Ecobee thermostat for specific days or times, which helps make sure that your energy bill stays as low as possible. Additionally, it will learn your preferences over time and begin making common adjustments automatically in order to best keep you comfortable while you are home. The device also comes with voice control capabilities so it can connect seamlessly with other smart devices around the house, like air purifiers, lights, and more. It even helps to maintain good indoor air quality by giving insights into humidity levels and carbon monoxide risk levels inside your home. With the Ecobee smart thermostat, you can take control of the temperature in your home with ease. Finally, plugging in the smart thermostat is quick and easy – there are no wires required so installation is not a headache at all. Making your residence smarter with the best of technology has never been simpler or more enjoyable! So why wait? Get the best of its kind – get Ecobee today! You'll wonder how you ever survived without it!