Improve your indoor air quality today with our high-quality UV germicidal lights.
Eco Temp HVAC has a simple solution for improving your indoor air quality.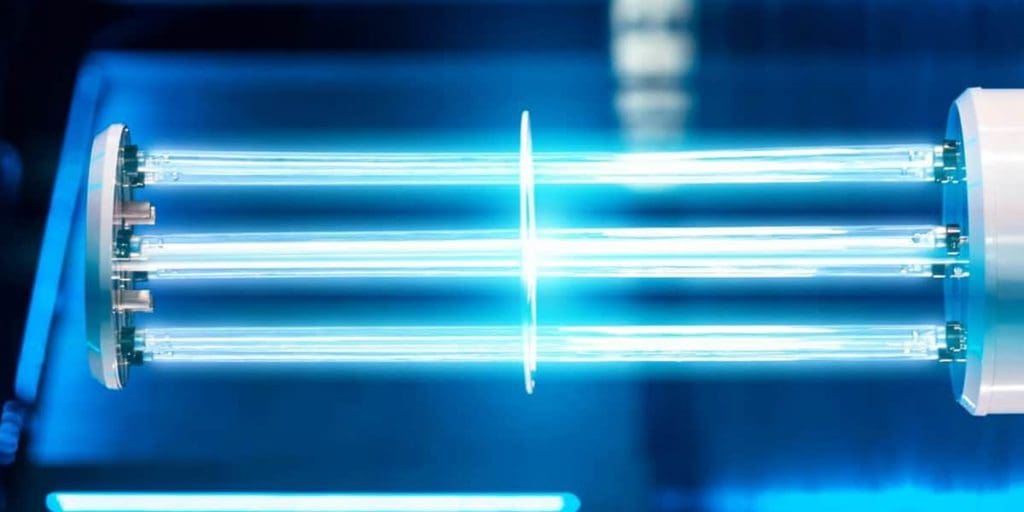 UV light kills viruses, mold, and bacteria while improving system efficiency.
Want to improve the air quality inside your house? According to EPA, the air we breathe in our homes is generally 2-5 times more polluted than the air outside, and an EPA study indicated that poor indoor air quality is one of the top 5 threats to public health. When considering how long many of us in Chicago, Il, keep our doors and windows shut throughout the bitter winters and scorching summers, it's easy to see how recirculated air gets contaminated.
In addition, new insulation building regulations have resulted in tighter buildings that breathe less than their drafty older predecessors. While air filters help keep larger particles from recirculating in your home, only UV germicidal light can kill microorganisms like viruses, bacteria, mold, and others. Plus, air purifiers, such as our efficient Air Scrubber, neutralize smells and Volatile Organic Compounds (VOCs). Talk to a service expert from Eco Temp HVAC about how our Air Scrubber from Aerus can improve your home's indoor air quality:
Chemical-free

Uses ActivePure Technology's latest version

Provides 24/7 air purification and decontamination

Reduces allergens and other contaminants

Installs right into already-existing ductwork
The benefits of Our UV germicidal lights in the Air Scrubber by Aerus
Indoor air quality
There is no other technology on the market that is more effective in removing biological pollutants. That is why, for decades, UV germicidal light has been used in hospitals, laboratories, operating rooms, and water treatment plants.
Safe operation
The Air Scrubber Germicidal Light is housed safely within your heating and cooling system to focus and isolate the area of efficacy to where it can provide the most protection while posing zero risk to the homeowner.
UV-C radiation
This light is just outside the visible light spectrum and further to the left on the electromagnetic spectrum than UV-A and UV-B light. It has a wavelength of 254 nanometers, which is the peak of germicidal activity.
Efficient use of energy
The UV light in your cooling and heating system keeps the filter and internal components free of VOCs and other irritants, resulting in a more efficient unit that is not clogged with dirt.
Odor control
UV Air Scrubber Germicidal lights eliminate odors in your home, such as food odors, dirty laundry, mold, smoking, and pet dander, leaving only the fresh, clean scent of pure air.
System Durability
HVAC systems that use UV light last longer than those solely contingent on carbon filters since the unit is kept cleaner longer.
Virtually Maintenance free
The UV germicidal light is self-cleaning and requires virtually no maintenance after installation, except for annual or bi-annual bulb replacement.
Limited lifetime warranty
Except for the lamp, UV lights come with a standard limited lifetime warranty.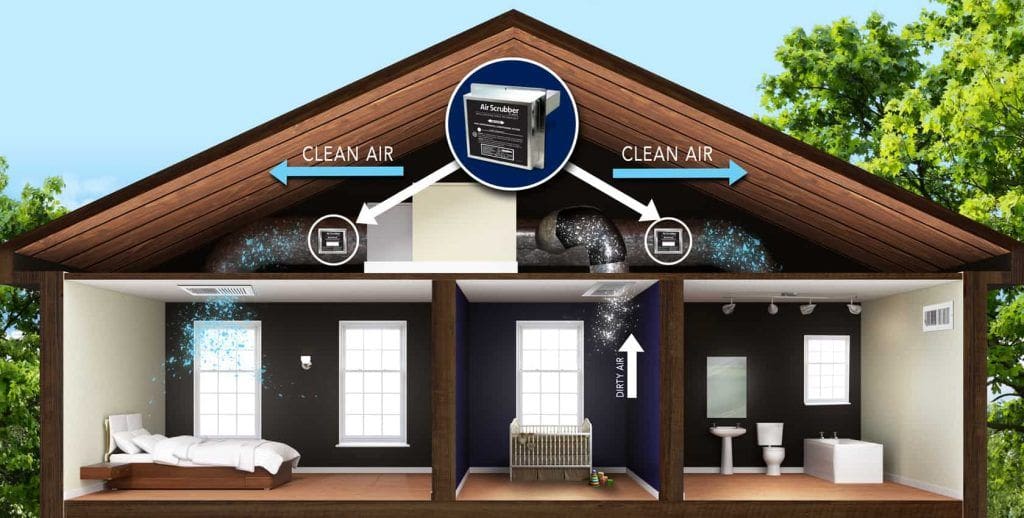 Expert UV germicidal light installation
Due to the harsh weather in Chicago, Il, we spend so much time indoors. That's why you want your home to be as secure, comfortable, and efficient as possible. Eco Temp HVAC is here to help! We've been in business for nearly a decade, have kept up with changing technology, and know exactly what works best. UV lights, which were invented in the late 1800s, are now more effective than ever. Aside from being cost-effective and practical in healthcare settings where they are used to disinfect the air, germicidal lights also have the added benefits of being silent and lasting for a long time.
With a UV light germicidal lamp, enjoy the clean, fresh air!
The HVAC coils are kept clean and free of bacteria thanks to the UV lights, so the system can function at its best all the time. The monthly utility bills will decrease, and the comfort level will increase. Recently, scientists at Columbia University Irving Medical Center showed that UV radiation is effective against SARS-COV-2, the virus responsible for COVID-19. If you're a Chicago resident, Eco Temp HVAC can help you make the best decision for your home and make sure that it is expertly installed.
Eco Temps HVAC's UV germicidal light
Get rid of your air quality issues! Air Scrubber UV light eliminates viruses, mold, and germs, resulting in cleaner indoor air.
UV Lights for a Healthier and Cleaner Home
Our UV lights stop bacteria and allergies in their tracks.
UV germicidal lights
Over 99% cleaner air in 24 hours
Many people immediately close their windows when allergy season begins. This may sound like a smart idea, but it actually makes air quality worse by recirculating toxins throughout the house. However, Eco Temp HVAC has the answer you've been waiting for: a stunning technological advancement made possible by applying UV germicidal lights. By eliminating the source of the problem with our germicidal ultraviolet system, you can clean the air in your house much faster.
UV germicidal lights of superior quality
Eco Temp HVAC has been around for a while, so we've dealt with our fair share of air quality problems; as a result, we've learned a thing or two about how to make our clients' lives a little easier in that regard. After seeing the immediate and substantial improvements in our customers' homes after installing UV germicidal lights, we have been raving about them ever since.
You can speak with one of our knowledgeable HVAC professionals if you have doubts about whether or not this product is suitable for your home. Since we want to earn your trust as an air quality expert, we won't suggest a UV-C light system for your house if we don't think it will effectively address your concerns.
For More Information on Our UV Germicidal Lights, Talk to Our Eco Temp HVAC team of experts!
Want to learn more about our cutting-edge UV light and how it may significantly improve the indoor air quality in your home? To learn more about any of our superior products or services, contact Eco Temp HVAC now. Fill out our short online estimate form to learn more about the pricing of our UV lights and installation services.