Keep your family breathing easy this winter
Staying healthy is always a priority, and this is especially true during the winter months.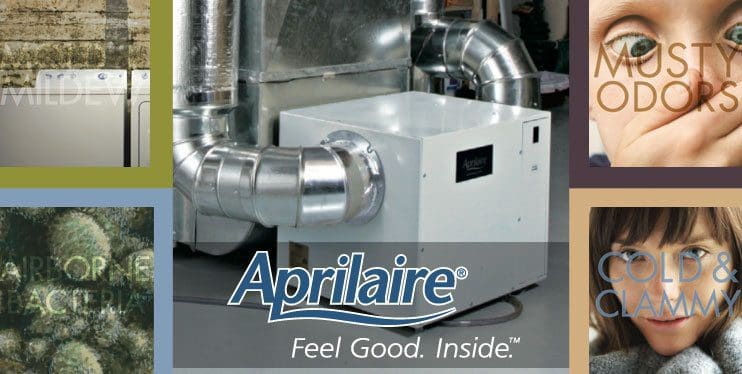 Remove Dry Air From Your Home with a Humidifier
Most people detest the humid summers of Chicago, Il, and are grateful when humidity levels and temperatures start to drop. However, while coping with excessive humidity may be uncomfortable, low humidity can potentially cause as many health concerns and comfort issues as high humidity does. While small room humidifiers can help with some of the issues, contacting the indoor air quality experts at Eco Temp HVAC can help you address the issue once and for all.
Installing a whole-house humidifier could solve your problem. Our knowledgeable technicians can help you locate the best house humidifier for your home to find the ideal balance of humidity throughout your home. Our first aim is to help customers locate inexpensive home comfort solutions to keep them and their families healthy and comfortable all year round.
So, what can you do to reduce dry air and improve the air quality in your home? Installing a high-quality humidifier is your best option. While there are different options on the market, whole-house humidifiers and air conditioners are two of the most popular.
How would our humidifiers benefit you?
If you wish to get rid of dry air from your home, a humidifier is a right unit for the job! Humidifiers give several significant benefits, including:
A higher degree of comfort: With a whole-home humidifier, you can discover the optimum humidity level to maintain a comfortable home year-round. High humidity drains you because it inhibits your body from releasing heat, whereas low humidity draws moisture out of your body, leaving you chilled. A whole-house humidifier controls the humidity inside your home throughout the year so you can enjoy the optimal comfort level no matter what the weather is like outside.
Protect your home and possessions: Many people may not know that low humidity levels in a house can cause damage to the home as well as the things inside it. Wood can split and crack when humidity is low, damaging wood flooring, furniture, and other wooden items. Low humidity might also cause your pain to peel and break. A whole-house humidifier solves this problem by balancing humidity. 
Minimizing health issues: Some diseases thrive and spread in arid environments. A whole-home humidifier can lower the risk of certain health conditions for you and your loved ones.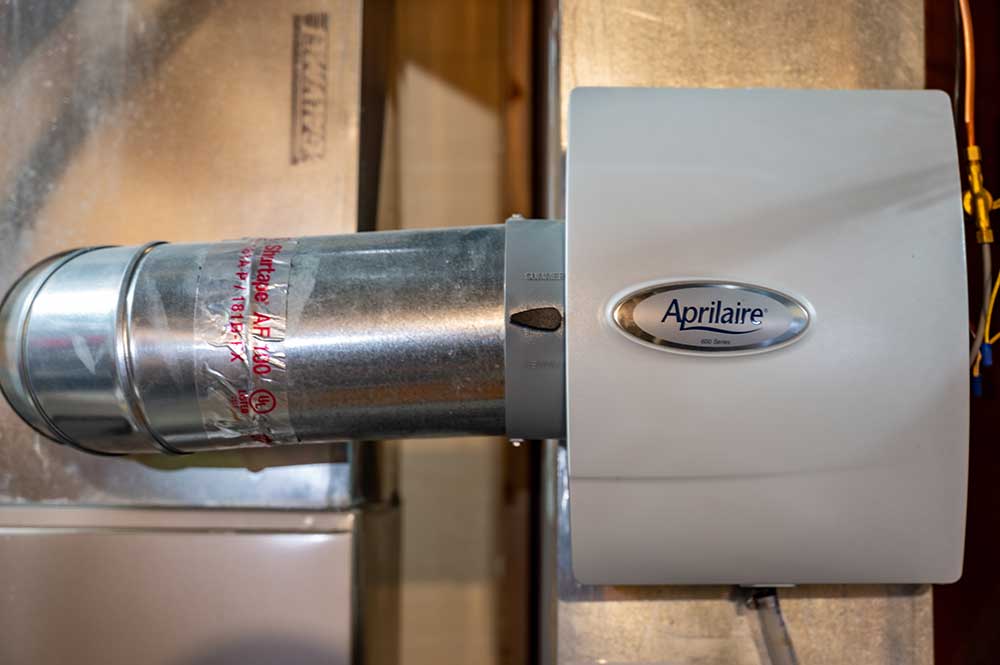 Chicago Humidifier Installation
Humidity control systems are typically installed in your ductwork or air handler, where they can add or remove moisture from the air. While this can sound like an intensive process, the experts at Eco Temp HVAC can get the job done fast and with the best quality money can buy. Our certified technicians have years of expertise working with various humidifier and dehumidifier systems. We may also install humidity equipment in new construction projects.
For a long-lasting setup, our crew uses Nortec brand products and Aprilaire 800 equipment. These well-respected manufacturers are renowned for making high-quality humidifiers that also minimize their impact on the environment. Contact us right away to speak with one of our Chicago humidifier and dehumidifier installation specialists.
Chicago Humidifier Repair
Problems with your home's comfort are common when either your dehumidifier or humidifier is broken. Problems with your humidity control systems are likely to blame if you've noticed your throat getting scratchy or if your home feels muggy. Get in touch with Eco Temp HVAC immediately if you need a humidifier or dehumidifier repair in Chicago. We can assess the situation and get your system back up and running as soon as possible.
Chicago Humidity Problems
Humidity issues are caused by either too little or too much moisture in the air. Maintaining optimum humidity levels can provide enormous benefits to households. A decent humidifier or dehumidifier is an excellent technique to get greater control over your home's heating and cooling systems. Call the humidifier and dehumidifier installation and repair experts at Eco Temp HVAC in Chicago.
Dry Air Problem
Typically, the winter season is accompanied by dry air. Irritation of the skin and the throat are only two of the many issues that can arise from it. Not only can it allow insect droppings, a common allergen trigger, to dry out and circulate in the air, but it can also result in cracked furniture. One of our efficient and affordable Aprilaire 800 system humidifiers can help immensely.
It can let bug droppings dry up and enter your air supply, which can cause allergies in many people. Cracked furniture can also be caused by dry air. A decent humidifier such as an Aprilaire 800 system can assist!
Humid Air Problems
When the temperature rises, so do humidity levels. When you have humid air, you may find out that your home is uncomfortable and that mold levels are rising. Also, dust mites flourish in humid environments. If you notice condensation on your walls or floor, it is most likely due to excessive humidity in your home. Call Eco Temp HVAC in Chicago, Il, for dehumidifier installation.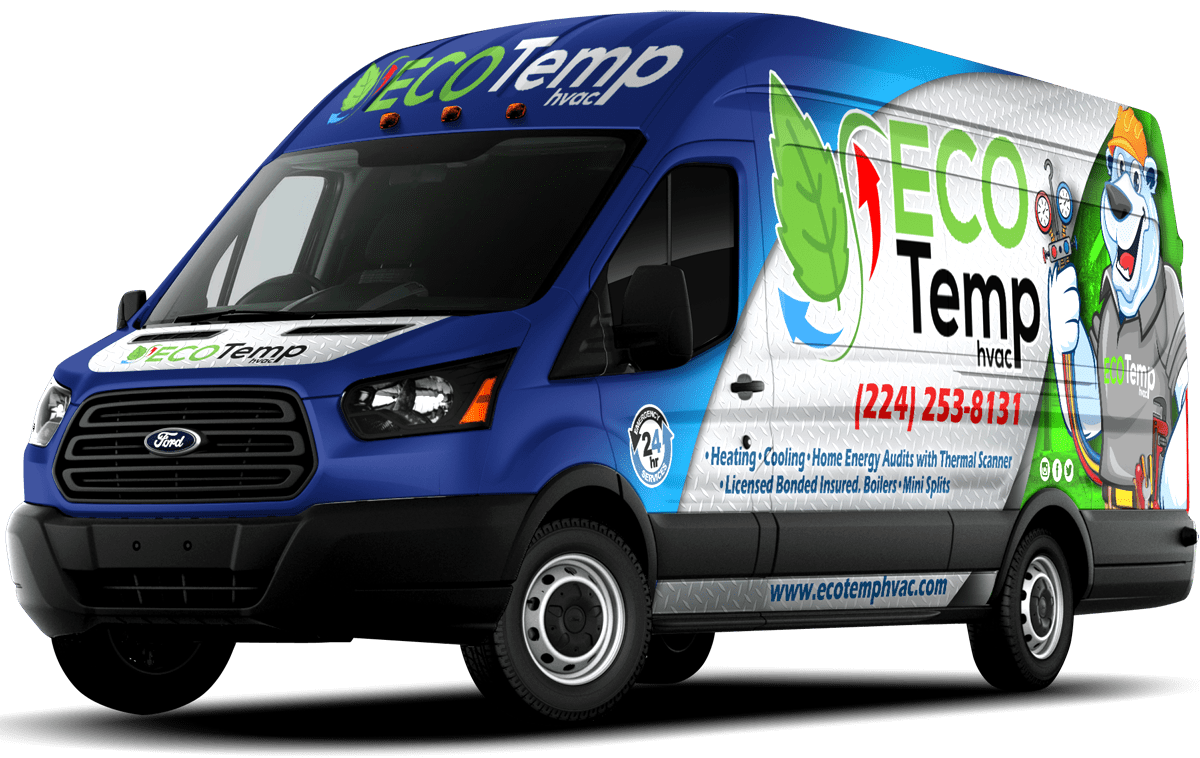 Expert Home Humidifier Installation, Repair, and Maintenance in the Chicagoland Area
Eco Temp HVAC provides emergency service to proud Chicago homeowners. If you are having problems with your home's heating and cooling systems, we understand that you may need immediate assistance rather than waiting until normal office hours. Our quick service ensures you will not have to wait long to feel at ease in your own house again.
Don't put up with the negative consequences of dry air any longer. To learn more about our humidifiers and other air quality services, please contact us right now. Call Eco Temp HVAC now at (224) 253-8131, or fill out our simple online form to schedule an appointment for your consultation and quote.