The Only Eco-Friendly Boiler Service Company in Chicago
Every homeowner should feel at ease the moment they walk into their home. The heating and cooling systems should provide you with all-year comfort, allowing you to deal with whatever nature throws at you on any given day. Having a choice of local boiler service providers in Chicago & Lemont, IL can be beneficial, but you should ensure that the service you receive provides a long-term solution rather than a bandage.
Eco Temp HVAC is a trustworthy HVAC provider in Chicagoland. Our heating and cooling company doesn't just throw service hours and components at heating, air conditioning, or ducting issues; we deliver long-term solutions.
Eco Temp HVAC provides our customers with customized HVAC maintenance plans that prioritize their home's comfort. Our boiler repair, water heater repair, and furnace repair services all work together to keep you and your family as comfortable as possible all year round.
Experienced Boiler Contractors in Chicagoland
Most problems with new HVAC equipment result from improper installation and setup. That is why our air conditioning contractors measure the insulation, square footage, and number of appliances on your property to ensure correct installation the first time.
In addition, we provide free 10-year parts and labor warranty on all of our units, as well as flexible financing options with approved credit.
Your needs matter: Our boiler contractors prefer to focus on developing and maintaining connections, so we will respond quickly and make you feel welcome from the get-go.
Know Your Options: One of our Chicagoland-based HVAC systems specialists will speak with you to help you determine the source of the problem and address any questions or concerns you may have.
Enjoy a Solution and Peace of Mind: We will not simply patch the wound. Instead, our air conditioning professionals complete the job correctly the first time, providing a solution that will put an end to your frustration.
You Can Trust Eco Temp HVAC!
We'll be the last call you need to make!
Because we are skilled and certified HVAC specialists, we get the job done right the first time. Installation? We do it right. Have a problem? We fix it for good.
Call Eco Temp HVAC if you want solutions you can rely on from individuals you can trust.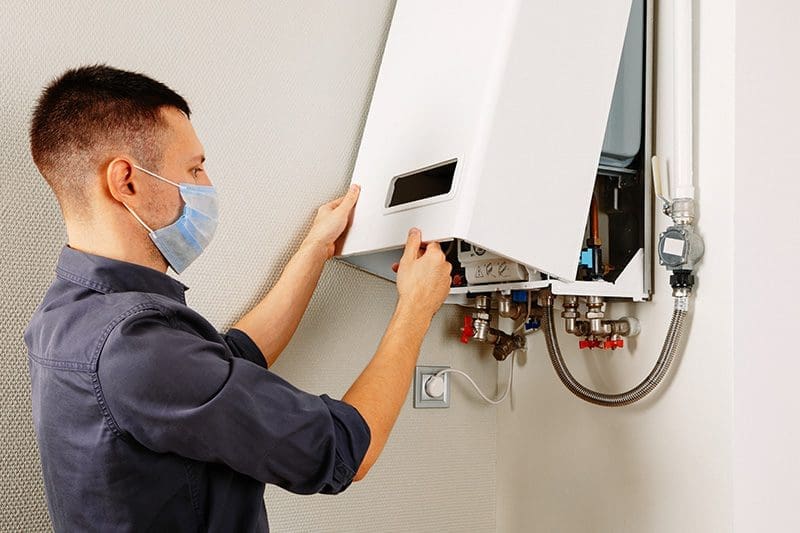 Your Choice of Boiler System Specialists for Chicago and Beyond
We understand how frustrating it can be when an HVAC company in Chicagoland tries to sell you a service you don't need.
This is especially true for local HVAC companies, where a team of skilled and licensed specialists is required rather than a sales pitch. Our EPA 608-certified professionals at Eco Temp HVAC, on the other hand, will get the job done right the first time and handle your space with care. We'll even provide free second opinions!
Homeowners
Heating, ductwork, and air conditioning problems can be quite aggravating for homeowners. We believe you should feel at ease in your own house! We will come to your home to know more about the problem's history, and our heating and conditioning company will help you find a long-term solution.
Real Estate Managers
When your income is contingent on others renting your homes or apartments, you naturally want your properties to function properly! Whether you have a heating, ductwork, or A/C problem, our Chicagoland HVAC business has everything in its power to deliver on its promises.
Business Owners
We specialize in light business services in addition to residential work. If your restaurant, office, or small business is having difficulty heating or cooling, our HVAC systems specialists in the Chicagoland area, can help you find a long-term solution for you and your clients!
Proudly Serving Chicagoland and Surrounding Suburbs
Although many modern buildings rely on forced-air HVAC systems for heating and cooling, a high-quality boiler is still the best answer for your heating needs in some cases. We provide full-service solutions for anything from installing new boilers to going out in the middle of the night for emergency repairs at Eco Temp HVAC, and we offer professional services for:
Professional Boiler Installation for a High-Performance System
To ensure proper, safe functioning, boilers must be properly installed by a professional HVAC staff. We give the entire boiler installation service and support that you need by supplying high-quality units from industry-trusted suppliers. When you choose us for your installation, here is what you will be gaining:
High-efficiency units from well-known brands
6 or 8-year manufacturer warranties
Budget-friendly financing alternatives
On-time servicing by qualified and certified installers
Affordable Maintenance Solutions at your Own Convenience
Keeping proper maintenance of your HVAC system is an essential part of owning a house; boiler maintenance is just as important. These unique systems require specialized attention during regular maintenance to ensure the proper functioning of every component. Thanks to our decades of experience in professional boiler maintenance and servicing of boilers of all types, Eco Temp HVAC aspires to provide your home with the best service in the business at the greatest price.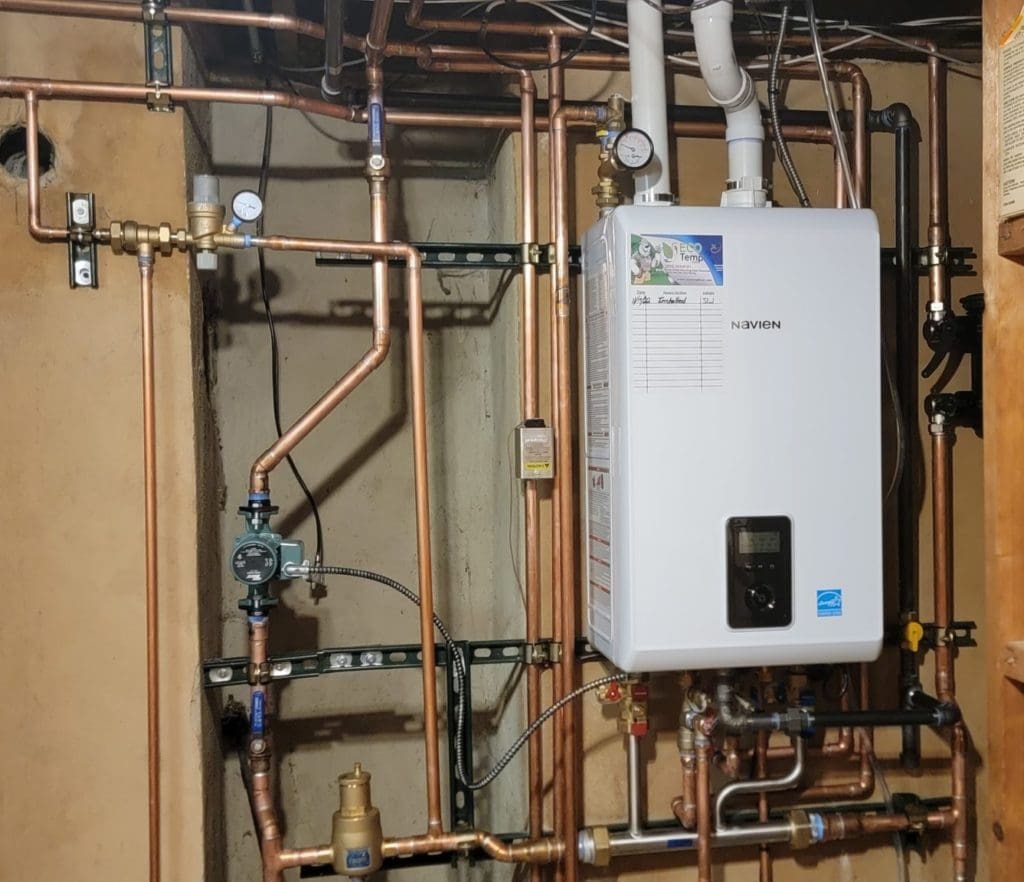 24/7 Boiler Repair Services in the Chicagoland area
If your boiler fails in the middle of winter, or if you are concerned about weird noises or smells emanating from your unit, you need immediate help before a minor problem turns into a major disaster.
Our skilled boiler repair company provides you with 24/7 repair services to ensure you are never left out in the cold—with no additional fees for nights, weekends, or holidays. We work quickly and efficiently to get your boilers back up and running, and all of our work comes with a Lifetime Repair Guarantee.
Learn More About the High-Quality Boiler Services We Provide Today
Eco Temp HVAC is delighted to be the most trusted HVAC service contractor in Chicagoland, and we guarantee that we will go above and beyond to offer you the boiler service you deserve—at a price that won't break the bank. Call us today to request your service, or fill out our simple online form to get more information on the products and services we provide now!
We're Here to Help…Anytime, Anywhere!
ECO Temp HVAC provides reliable services 24/7, day or night!
Eco Temp HVAC is one of the Midwest's largest heating, cooling, and plumbing contractors, with a fleet of over 10 vehicles serving Chicagoland daily. Our customers enjoy our services for a slew of reasons, including our transparent pricing, competent specialists, and award-winning customer service.