Honeywell T9: Smart, reliable, and affordable
Homeowners and property owners looking for a reliable, advanced smart thermostat should consider Honeywell's T9 model. Honeywell is one of the leading manufacturers of home climate control products and their T9 is no exception.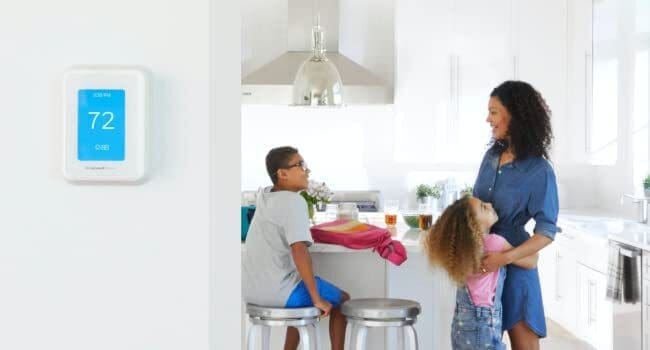 The Honeywell T9 smart thermostat is highly responsive and can quickly adjust to changes in temperature while also learning user preferences to create a truly personalized experience. It comes with four room sensors that measure temperatures in additional locations across the house, and its remote access allows users to make adjustments from almost anywhere in the world via their mobile device or computer. Furthermore, Honeywell's Smart Response Technology predicts the amount of time needed to reach temperature targets for maximum efficiency for an affordable price tag. In sum, Honeywell's T9 smart thermostat sets the standard for modern home climate control products and offers unbeatable value for money.