"Nest" your home's temperature for savings
Eco Temp HVAC recommends Nest as the optimal choice for a smart thermostat to save money on your electricity bill.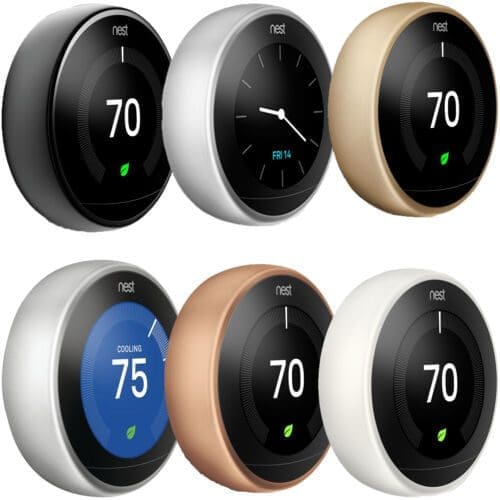 Not only does Nest seamlessly integrate with Eco Temp's existing heating and cooling systems, but it also provides maximum control over temperature fluctuations throughout the home. The intuitive technology allows users to program their desired temperatures, depending on their individual needs. During times of peak energy use, the system will adjust accordingly, helping households reduce their reliance on air conditioning during the summer months or conserving warmth during chilly winter days. Additionally, data-driven insights make it easy for Eco Temp customers to track their energy consumption and compare their bills year over year. It's an efficient way to monitor usage and remains aware of how small decisions can lead to significant savings on your electrical bill. With just one simple switch to Eco Temp and Nest's smart thermostats, you can enjoy enhanced comfort while also reducing your utility costs.