A Boiler is a Wise Investment Especially if You Live in Chicagoland.
Hydronic heating offers a myriad of benefits, including clean, gentle, and dependable warmth regardless of the weather. Boilers connect to radiators, radiant floor heating, baseboard heaters, towel warmers, and snowmelt systems, and can even meet your water heating needs. Modern boilers are quiet, energy-efficient, and offer practically unrivaled longevity. They can accommodate any size or style of home and enable simple zone control configurations.
Eco Temp HVAC is the right choice for new boiler system installation, replacement, repair, or maintenance in the Chicagoland area. We've been in business since 2016, garnering a reputation as the go-to supplier for anything HVAC! Keeping up with industry advances, we meet your needs with unrivaled quality and value. We are your boiler specialists!
When it comes to your HVAC system, putting off hiring a professional until you have major issues could be quite expensive. Eco Temp HVAC's boiler maintenance specialists can help you with everything from an annual inspection and maintenance to full-fledged repairs. At Eco Temp HVAC, we know that in the harsh Chicago winters, your family or business will not be able to function properly if your boiler is in disrepair. Your home or business needs a dependable boiler to get through the winter seasons, and that boiler requires a devoted maintenance team available 24 hours a day, seven days a week.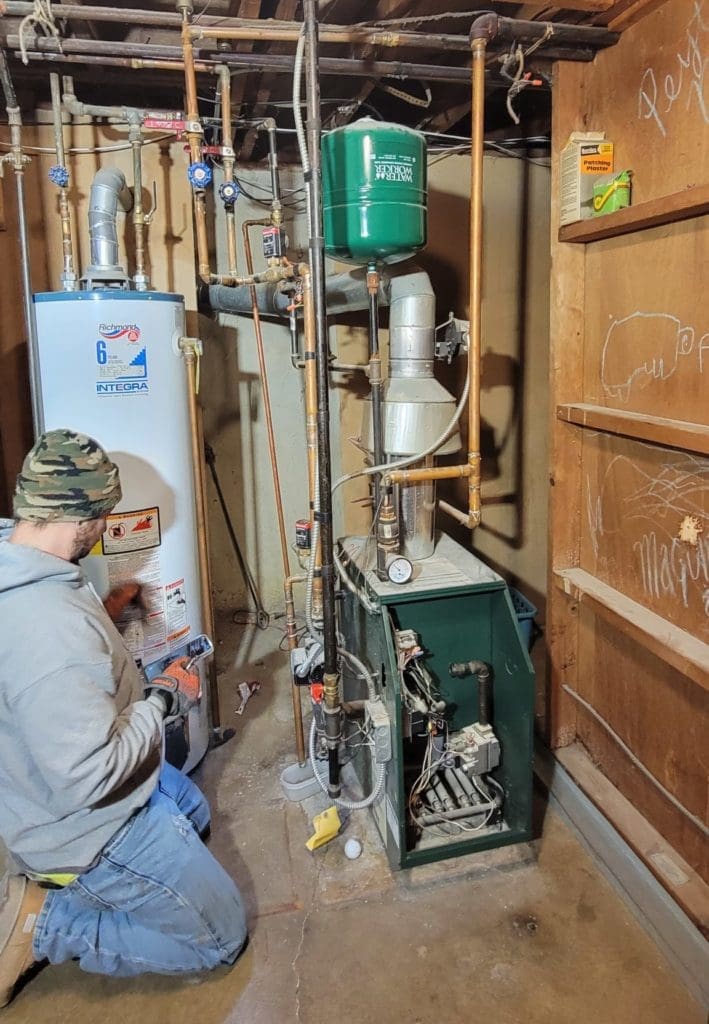 Maintenance
We suggest annual maintenance to keep your heating system in good working condition and to help prevent breakdowns and toxic conditions. When one of our technicians comes out to perform boiler maintenance, they will:
Fully inspect your heating equipment
Test the boiler for any leaks
Clean the heating unit
Detect and repair any small issue(s) that can lead to larger ones down the line if not fixed, essentially saving the building owner hundreds, if not thousands, of dollars
Chicago Boiler Maintenance
Boiler maintenance services are a must in the Chicagoland area. A well-maintained heating system may reduce your utility bills, prevent unpleasant breakdowns, keep water levels in check, and keep your family warm and comfortable all season long.
Our boiler maintenance professionals have extensive experience cleaning all types of boilers, and we are accessible to handle boiler service needs 24 hours a day, seven days a week.
Whether you have a hot water or a steam-boiler system, you should clean it on a regular basis. Eco Temp HVAC has been offering top-tier service for boilers, furnaces, and cooling systems for nearly a decade. When it comes to boiler maintenance in the Chicagoland area, Eco Temp HVAC is your go-to HVAC business.
Call our boiler maintenance professionals at (224) 253-8131 for 24/7 boiler service.
We'll handle all of your boiler service needs and more.
New Boiler Installation
Do you have a problem with your boiler? Please contact our HVAC professionals to examine the potential problem. If it is time for a new boiler, we will let you know. Our Chicago boiler experts will make the installation process simple and affordable.
Boiler Repair Services
Boilers are extremely intricate equipment, so make sure yours is handled by Chicago boiler professionals. If you are having an increase in boiler problems, it may be time for an upgrade.
Furnace Maintenance and Repair
We provide furnace service and repair for all major brands, as well as installing new furnaces, and we are delighted to offer installation for new furnaces. We have certified, trained specialists who can diagnose your heating system and get to the bottom of the problem.
Indoor Air Quality
Poor air quality could negatively impact the health and well-being of your family and loved ones. From duct cleaning to air filters and humidifiers, our furnace solutions can improve your quality of life.
Boiler Maintenance
Homeowners in the Chicagoland area expect proper functioning of their heating system at all times to stay warm during the region's exceptionally harsh winters, which means keeping your boiler in great working condition. Most boiler failures are caused by inadequate maintenance. With Eco Temp HVAC's boiler maintenance program, you can extend the life of your heating system and avoid costly repairs. We have gained the trust of thousands of homes by offering superior HVAC services throughout the Chicagoland area, and we aim to earn yours as well!
We can help you maintain a comfortable home while also enjoying outstanding energy efficiency – with everything from new furnaces to our affordable boiler maintenance programs. Our quick and dependable services are provided by highly qualified technicians – so you can expect top-tier service. Our A+ BBB certification and multiple industry awards demonstrate our dedication to providing 100% client satisfaction in every operation.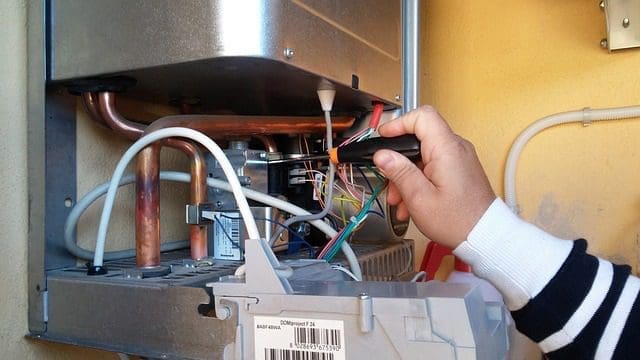 Boiler Maintenance Professionals in Chicagoland
Some homeowners underestimate the significance of boiler maintenance. To help people better understand, we ask if they have their automobiles serviced on a regular basis for oil changes and tune-ups. You would not put your car's investment at risk by ignoring routine maintenance – the same goes for your heating system's investment. Regular boiler maintenance allows us to:
Detect Potential Problems: Our professionals are trained to detect faults that, if ignored, could result in large repair costs. We can help you prevent costly repairs if we spot these concerns early on.
Increase Energy Efficiency: A boiler in poor condition needs to work harder just to keep your home at a suitable temperature. That means it will be more expensive. Keep your machine working smoothly to get the most out of it.
Extend the Life of Your System: Regular maintenance helps your boiler last longer. Schedule frequent, low-cost maintenance to extend the lifespan of your boiler.
For boiler maintenance and repairs, Eco Temp HVAC is the best option.
Excellent customer service
24/7 emergency repair service
Same-day delivery
Any brand maintenance and repairs
Up-front pricing
Highly qualified professionals
Lifetime repair warranty
Schedule Your Boiler Service Right Now!
Radiant heat's efficiency and comfort make it a popular choice for a wide range of local homes, and Eco Temp HVAC is the firm to call for skilled boiler service. Give us a call now if you'd like more information on the products and services we provide! You can also contact one of our experienced technicians by completing our online form right now.