Eco Temp HVAC: Heating & Cooling Mastery in Westmont, IL
Introducing Eco Temp HVAC in Westmont, IL — the confluence of state-of-the-art heating and cooling technology with steadfast commitment to service excellence. Serving both discerning homeowners and forward-thinking business proprietors, we bring about an unrivaled indoor ambiance.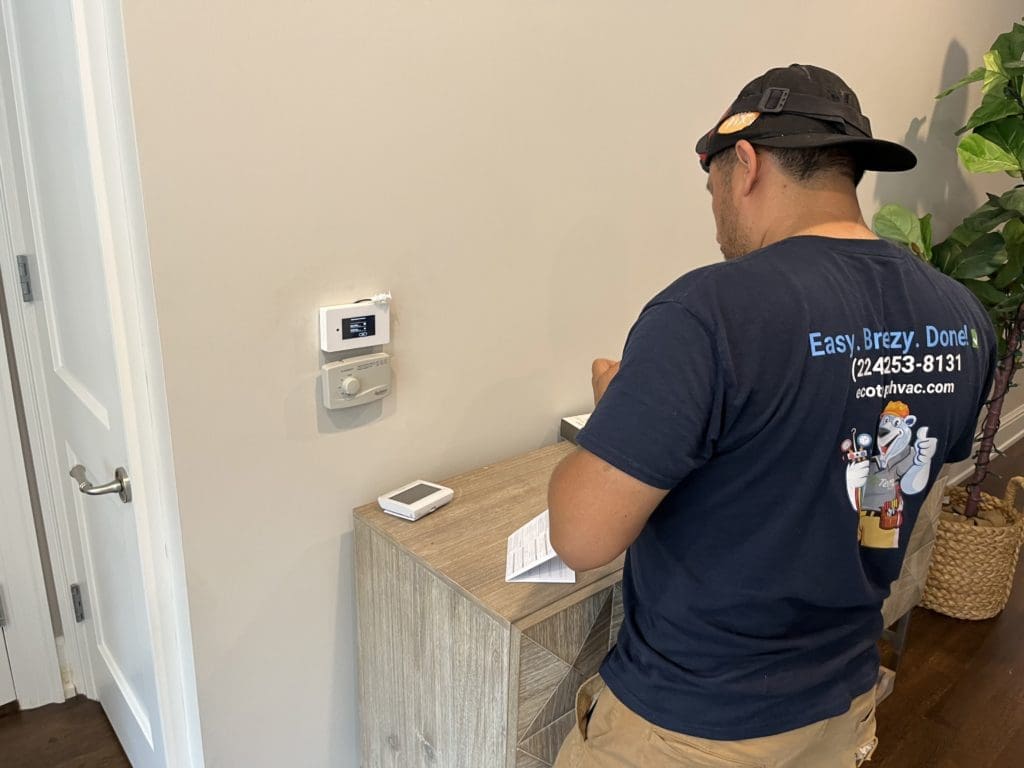 Unsurpassed Air Conditioning Services in Westmont
Navigate the warm Westmont summers with unmatched ease, courtesy of our top-tier air conditioner services. Be it meticulous installations, timely repairs, or preventive maintenance, we are your best bet to ensure a refreshing indoor climate.
Reliable Furnace Solutions for the Winter Months
Conquer Westmont's wintry days with our unparalleled furnace services. From strategic installations to swift fixes and seasonal check-ups, our mission is to envelop your space in consistent warmth.
Revolutionize Comfort with Heat Pumps & Water Heaters
Tap into the dual capabilities of our heat pumps, oscillating seamlessly between heating and cooling. Also, our dedicated water heater services stand ready to ensure you're never without a comforting hot shower or the necessary hot water for business operations.
Navigate to Smart Climate Control
Leap into the future with our smart thermostat solutions. Experience the convenience of remote adjustments, benefit from intuitive energy-saving features, and relish in a seamlessly integrated HVAC experience.
Why Westmont Prefers Eco Temp HVAC:
Deep Local Roots: Imbued with an understanding of Westmont's distinct climatic nuances, we're the go-to local HVAC experts.
Expansive Service Suite: Our holistic range of offerings guarantees every heating and cooling requirement is adeptly met.
Skilled Technicians: Our cadre of certified professionals ensures unmatched HVAC service quality each time.
Custom-Centric Solutions: Homes and businesses alike revel in our personalized approach, transcending generic HVAC fixes.
Elevate Your Indoor Quality with Eco Temp HVAC in Westmont
For the Westmont, IL community, transcendent indoor comfort is but a phone call away. Step into the future of heating and cooling with Eco Temp HVAC.
Do you have unique HVAC queries or need expert advice? Touch base with us, and let's chart out your ideal heating and cooling blueprint.
Eco Temp HVAC – Westmont, IL's Quintessential Heating and Cooling Maestro.