HVAC Services in Bellwood, IL: Keeping Your Home Comfortable All Year Round
When it comes to maintaining a comfortable living space in Bellwood, IL, reliable heating, ventilation, and air conditioning (HVAC) services are essential. Whether you're dealing with a malfunctioning furnace in the middle of winter or need help with air conditioning installation in the summer, you can count on our team of HVAC experts to provide top-notch service to keep your home comfortable all year round.
At Eco Temp HVAC, we offer a wide range of HVAC services to meet the needs of our Bellwood customers. From routine maintenance to emergency repairs, our team is dedicated to delivering the best possible service and ensuring your complete satisfaction.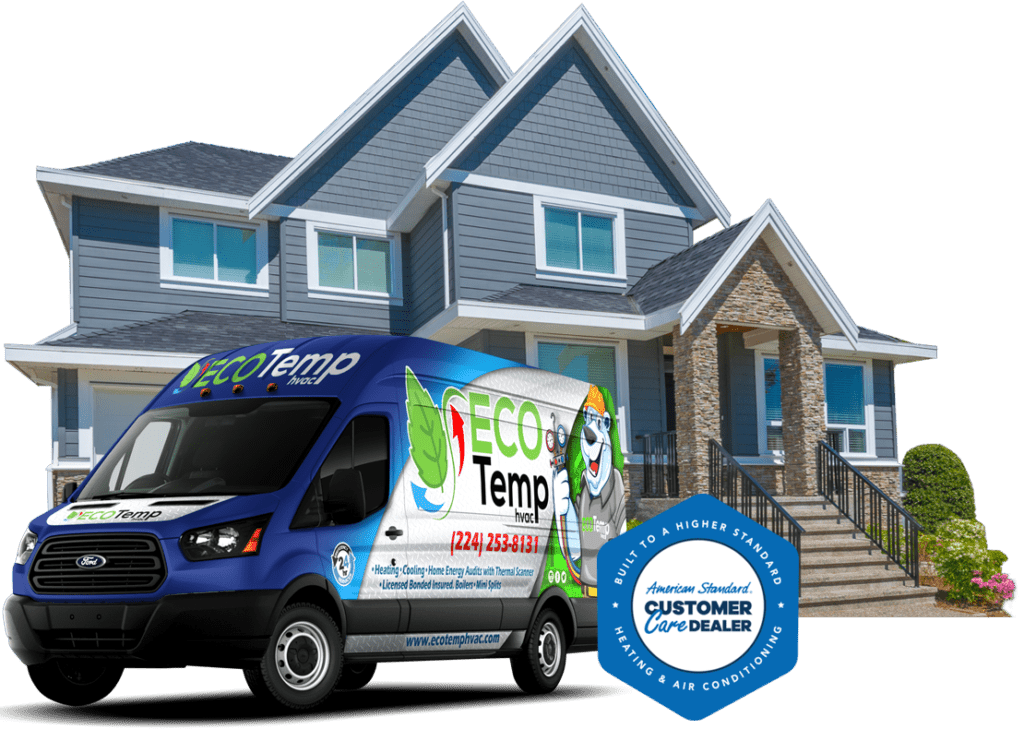 Heating Services in Bellwood
With cold winters in Bellwood, having a reliable heating system is crucial to your family's comfort and safety. Whether you have a furnace, boiler, or heat pump, our skilled technicians can provide the furnace repair, maintenance, or installation services you need to keep your home warm and cozy throughout the winter months.
Air Conditioning Services in Bellwood
When the temperatures rise in Bellwood, you need a reliable air conditioning system to keep your home cool and comfortable. Our team can help with air conditioning repair, installation, and maintenance services to ensure that your AC system is working efficiently and effectively, no matter how hot it gets outside.
Indoor Air Quality Services in Bellwood
Indoor air quality is an important aspect of home comfort that is often overlooked. Poor air quality can lead to health issues and discomfort for your family. Our indoor air quality services can help you breathe easier by removing pollutants, allergens, and other contaminants from your home's air.
HVAC Maintenance in Bellwood
Routine HVAC maintenance is crucial to the longevity and efficiency of your heating and cooling systems. Our team can provide regular maintenance services to keep your HVAC system running smoothly and help you avoid costly repairs down the road.
Emergency HVAC Services in Bellwood
When your heating or cooling system breaks down unexpectedly, you need fast, reliable service to get it back up and running. Our emergency HVAC services are available 24/7 to provide prompt and efficient repairs, so you can enjoy uninterrupted comfort in your home.
At Eco Temp HVAC, we are proud to serve the Bellwood community with top-quality HVAC services. Contact us today to learn more about how we can help keep your home comfortable all year round.