Easy and Affordable Water Heater Solutions for Your Home
Eco Temp HVAC is the leading provider of water heater repair, installation, and maintenance services near Chicago and Lemont IL. Our highly qualified professionals can repair or install any water heater, offering prompt and efficient service. Eco Temp HVAC takes pride in using industry-leading parts and materials to provide the best quality water heater installation services. To guarantee the safety of our customers and their property, we process all work compliant with EPA standards. Our company isn't just a name you can trust; it's the Chicagoland leader in water heater repairs and replacement!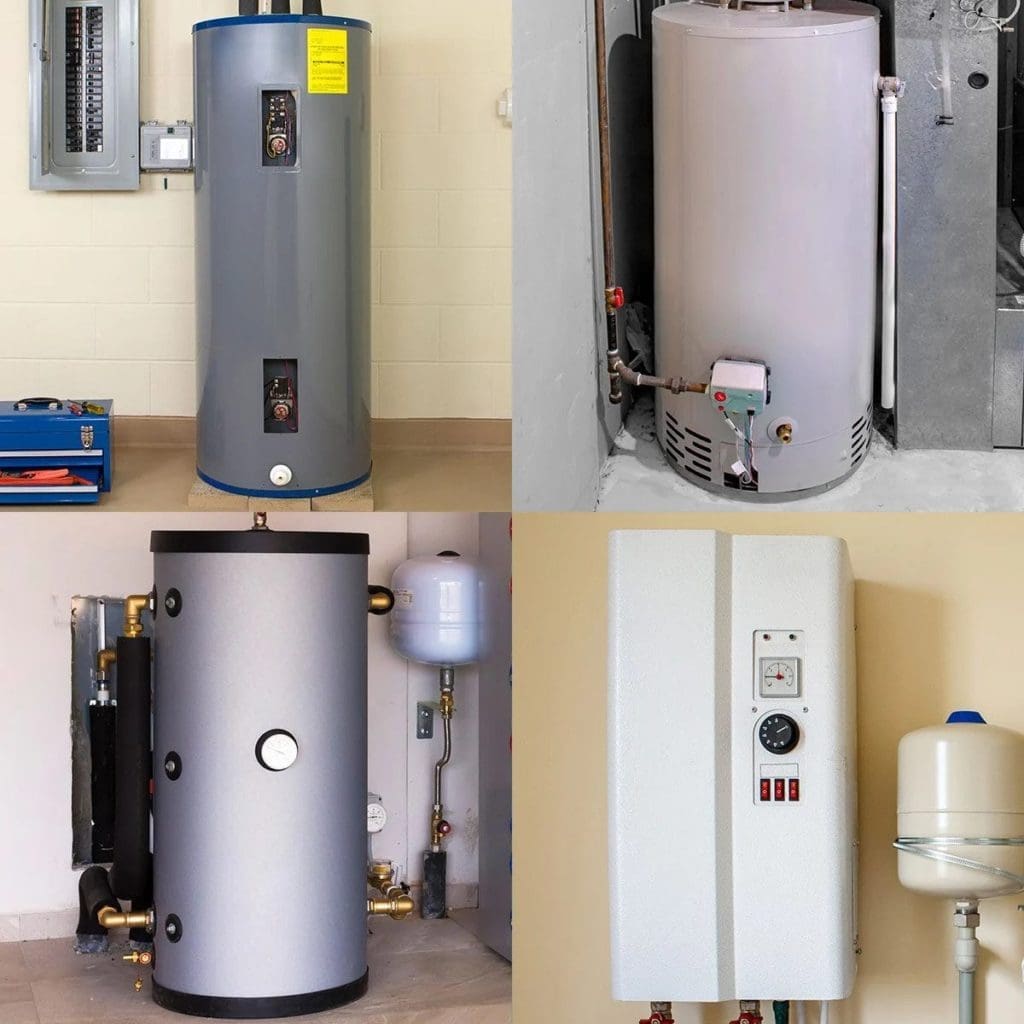 Water heaters in Chicago, Il
Choosing the best water heater is not always a simple task. An average family of four will use about 2,000 gallons of hot water each month. If your water heater is old, broken, or in need of repair or replacement, you could be wasting money on avoidable energy costs.
When it comes to water heating, the standard water heater is by far the most common option. They work through a process that involves preheating water in a tank ahead of time (using either gas or electricity) and storing it until it is needed. Because they must constantly vent flue gases, standard water heaters are the least efficient of the several water heater options.
Even though condensing water heaters look very similar to standard water heaters, they are far more efficient with energy use. That's because condensing water heaters recycle energy from the hot vent gases to keep the water hot. There has been a dramatic shift in recent years toward the use of condensing water heaters in residential homes. We recommend you consider getting one for your Chicago dwelling.
Tankless water heaters are also becoming more popular, and in many cases, they can be a great replacement for standard water heaters. Tankless water heaters provide hot water on demand rather than holding it in a reservoir tank that constantly consumes energy to maintain its temperature.
Tankless water heaters
Instantaneous water heaters have never been more practical or advantageous to put in place. Modern methods of heating water have satisfied the desire for both comfort and efficiency. There are many benefits to using this new generation of on-demand water heaters instead of the older storage-tank models. These innovative systems are lightweight and can be easily installed on any wall, whether indoors or out. Not only do tankless water heaters ensure you never run out of hot water, but they also save your energy bill by as much as 20% because they only heat water when needed.
Tankless HVAC systems are ideal for both replacement and brand-new construction, and Eco Temp HVAC has a wide selection of options available. Water heaters are complex pieces of equipment, but with the help of our trained professionals, you can be assured that yours will be up and running in no time and will continue to do so for years to come. Now there is no need to wait for the water to heat up. You will never have to worry about running out of hot water again. There will be no more of those bulky, unattractive tanks. You can save a lot of money while still taking long, hot showers.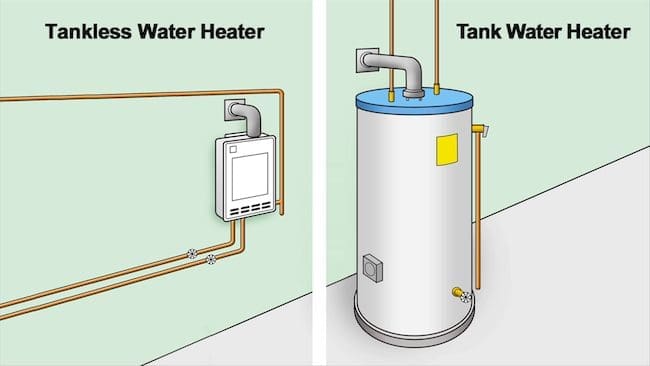 Water heater installation and repair in Chicago, Il
We understand how inconvenient it is to deal with a lack of hot water in your home or place of business. Repairing your water heater is crucial if you use it for anything, like taking showers, washing dishes, or doing laundry. At Eco Temp HVAC, our trained experts can repair both standard and tankless water heaters. When you hire Eco Temp HVAC, you can rest assured that you will get the highest quality service at the most affordable rate for your water heater repair needs in Chicago, Il.
Need a new water heater installation? If you're looking for affordable water heaters, go no further than Eco Temp HVAC.
When replacing an existing water heater or installing a new one, a tankless model is your best bet. These highly efficient appliances will help you save a ton of money on your monthly energy costs. The energy used by a conventional water heater is incredibly excessive. That's because they preheat their water for usage later on. For example, they might heat 50 gallons at once, and if it doesn't all get used right away, the water in the tank will have to be warmed over and over again. A tankless water heater only heats water as it is used, eliminating the need to keep water hot for later use. This is not only highly effective, but it also guarantees a constant flow of hot water. Thanks to this on-demand technology, you'll never have to endure another chilly shower because someone else used up all the hot water. Contact us today for a FREE quote on a new tankless water heater!
Water heater replacement
Get in touch with Eco Temp HVAC if your water heater has seen better days and you're ready to replace it with a newer, more energy-efficient unit. We're confident that we can find you a suitable unit among our high-efficiency models – optimized for total cooling.
We recommend regular maintenance to extend the life of your water heater since this preventative care will save you money on costly repairs and keep your equipment covered by the manufacturer's guarantee (if required).
Call us today to learn more about our water heater services!
We understand that with so many options available, selecting the best hot water heating system for your house can be hard. That's where our experience with Chicago properties and years of practice come in handy.
Tankless HVAC systems are ideal for both replacement and brand-new construction, and Eco Temp HVAC has a large selection of options available. If you need help getting your water heater up and running or maintaining its efficiency, you can rely on the expertise and skill of our certified professionals. There will be no more waiting for the water to heat up. No more running out of hot water. No more large, unsightly tanks. You'll have unlimited hot showers at a substantially lower rate.
Explore More Water Heater Options