Outstanding Energy Efficiency and Durability
Our top-rated, energy-efficient furnaces will save you money while providing dependable heating.
Do you want to install a new heating system in your home before the winter arrives? Our proud Chicagoland homeowners now have more heating system options than ever before, ranging from furnaces to boilers and ductless systems. But how can you know which one is best for you? Because they are so effective and energy efficient, furnaces are the most used heating technology in America. This heating system has been the number-one choice for millions of American homeowners. Contact our Eco Temp HVAC specialists if you need skilled furnace services in Chicagoland. Continue reading to find out how a furnace might help your home become the comfort paradise that it is.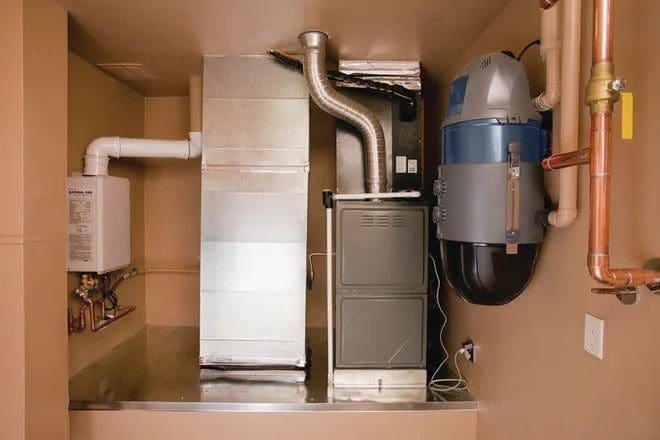 Benefits of installing a new furnace in your home
Superior Energy Efficiency
Furnaces are a highly effective house heating technology. Furnace efficiency is denoted by an AFUE rating – which is an acronym for "Annual Fuel Utilization Efficiency." The higher the AFUE percentage, the more heat the furnace produces for the amount of fuel consumed. A basic natural gas furnace has an AFUE rating of 78-84%, but it can go even higher.
Contact one of our experts if you are looking for a good furnace for your home. At Eco Temp HVAC, we work with all of the top brands to match you with the proper make and model for your needs.
Flexibility
A furnace may run on various fuels, giving you a slew of possibilities. Although many furnace users choose natural gas as a fuel, a furnace can run on numerous fuels such as propane, oil, and electricity. This means they can meet the needs of multiple homes that rely on various fuel sources. Furnaces come in different sizes to accommodate the needs of different people. Whatever your energy needs or the size of your home, you can find what you are looking for.
Reliability
Chicagoland homeowners continue to use furnaces because they are one of the most dependable heating options on the market today. Furnaces produce far more heat than any other heating system and can adequately heat your home even in extreme cold. They are extremely safety-conscious in design and are always developed to fulfill market safety standards. Regular maintenance can help your furnace last for years. This is where our NATE-licensed Eco Temp HVAC professionals can most effectively help you with your heating system.
Fast Heating
A furnace is an excellent heating system since it heats your home quickly. They offer quicker start speeds and can immediately bring comfort to your entire home in a matter of minutes.
Affordability
These days, natural gas is used to power the vast majority of heating systems because of how cheaply it can be obtained. Although a furnace system has a larger outlay, you will soon offset that cash because of its long service lifespan and low operating costs over the long term (often between 15 and 20 years). In order to receive your money's worth from a furnace system, you should invest in regular professional maintenance. Thankfully, our maintenance program at Eco Temp HVAC is second to none. The following is part of our strategy:
Priority scheduling
10% off any repair services
No overtime charges
No service charge with repairs
A lifetime warranty on all repairs
Choose one of our maintenance plans today to get the most out of your furnace.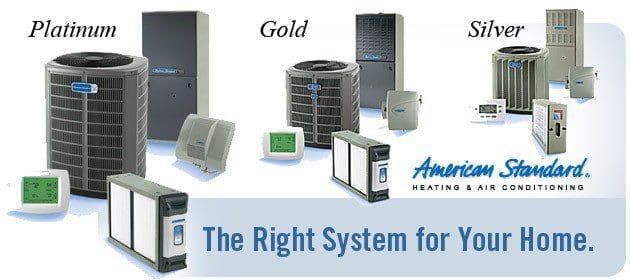 Excellent Indoor Air Quality
The good thing about a new furnace is that it may help you improve your indoor air quality. Because this is a forced air system that makes use of your ductwork, you can incorporate an air purifier, dehumidifier, humidifier, or air filtration system directly into your furnace system. This is an excellent option because it allows you to condition all of the air in your home at once, as opposed to using small, spot conditioning devices such as portable room humidifiers.
Improving the quality of your indoor air should not be an afterthought, as it has an impact on both your own health and the comfort of your home.
Why should you opt for Eco Temp HVAC?
So you have decided to install a new furnace in your home; why should you hire Eco Temp HVAC to maintain it? We're a Chicagoland-based company with nearly a decade of experience in the HVAC industry. We carefully choose all of our technicians since we only want the most experienced, well-trained technicians for your home services.
New Boilers
Whether your furnace has finally died or you want to improve your energy efficiency, we have a selection of top-rated furnaces with excellent efficiency ratings ranging from 80% to 98.2% AFUE. Furthermore, because many of our new furnaces are ENERGY STAR® rated, you will notice lower energy bills as soon as they are installed.
Eco Temp HVAC has been providing dependable HVAC services in the Chicagoland area for nearly a decade. Our uncompromising commitment to excellence has earned us A+ certification with the Better Business Bureau, and a solid and still-growing reputation as the trusted choice for HVAC repair, replacement, and maintenance.
New furnace installation
We are Chicagoland's leading HVAC service company, and we have been a top choice for nearly a decade. We demand the best for our consumers, which is why we only install devices from manufacturers who have a proven track record of integrity and quality. Some of the benefits of a new furnace from Eco Temp HVAC include:
A fully insulated cabin for quiet operation
Two-stage heating with ceaseless fan operation
Outstanding energy efficiency
Dual-fuel compatibility
Industry-leading warranties
In addition to high-quality furnaces, we provide several other advantages to our customers, including:
Upfront pricing: We provide accurate pricing so you know exactly what to expect come the final bill.
Expert Furnace Installation: Before being dispatched to our clients' homes, our new furnace installation technicians are highly trained and subjected to drug tests and background checks.
Flexible Financing: Simple financing with approved credit on competitive terms makes budgeting for a new furnace easier.
Furnace Tune-Ups: An annual furnace tune-up will increase the lifespan of your furnace, avoid malfunctions, and ensure you get the highest year-round energy efficiency possible.
Contact Us Today to Schedule Your Free Furnace Estimate
Allow us to help you stay warm and cozy even on the coldest Chicagoland days.
Call Eco Temp HVAC today to learn more about our top-rated furnaces, or fill out our quick online form to request service from Chicagoland's HVAC professionals.