Eco Temp HVAC: Your Trusted Heating and Cooling Expert in Naperville, IL
Welcome to Eco Temp HVAC! If you reside in Naperville, IL, and are searching for a trusted and reliable heating and cooling service, you've landed in the right place.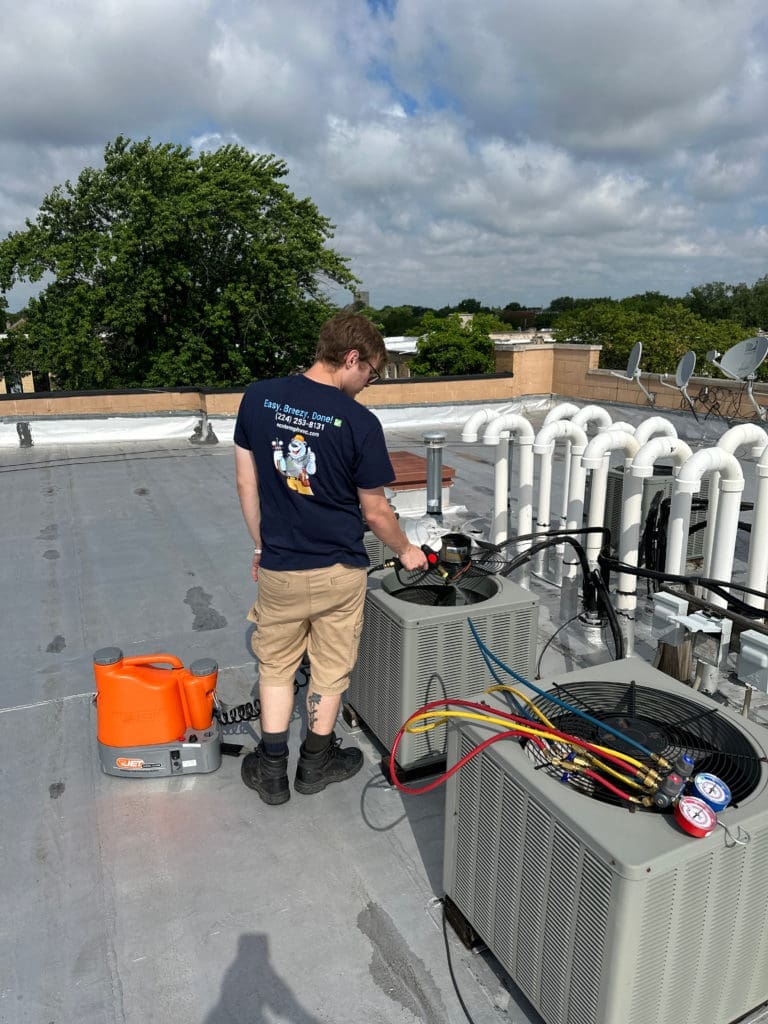 FAQs for Homeowners:
How often should I get my HVAC system serviced in Naperville? We recommend homeowners schedule a routine check-up at least once a year, preferably before major seasonal changes.

What are some signs I need AC repair? If your AC is making unusual noises, not cooling efficiently, or your energy bills are unexpectedly high, it may be time to give us a call.

How do I know if I need a furnace replacement? Ageing (if your furnace is over 15 years old), frequent breakdowns, rising energy bills, and uneven heating are signs you might need a furnace replacement.
For homeowners in Naperville, IL, Eco Temp HVAC is your one-stop destination for all things heating and cooling. From AC repair to furnace replacement, we've got you covered. Contact us today and experience the difference of working with a local, trusted HVAC service!