Welcome to Eco Temp HVAC – Your Premier Air Conditioner and Furnace Experts in Homer Glen, IL
Eco Temp HVAC takes pride in serving as a leading provider of air conditioner and furnace solutions in Homer Glen, IL. With our rich experience and dedication, we bring customized HVAC services to Homer Glen homeowners, meeting your unique heating and cooling needs.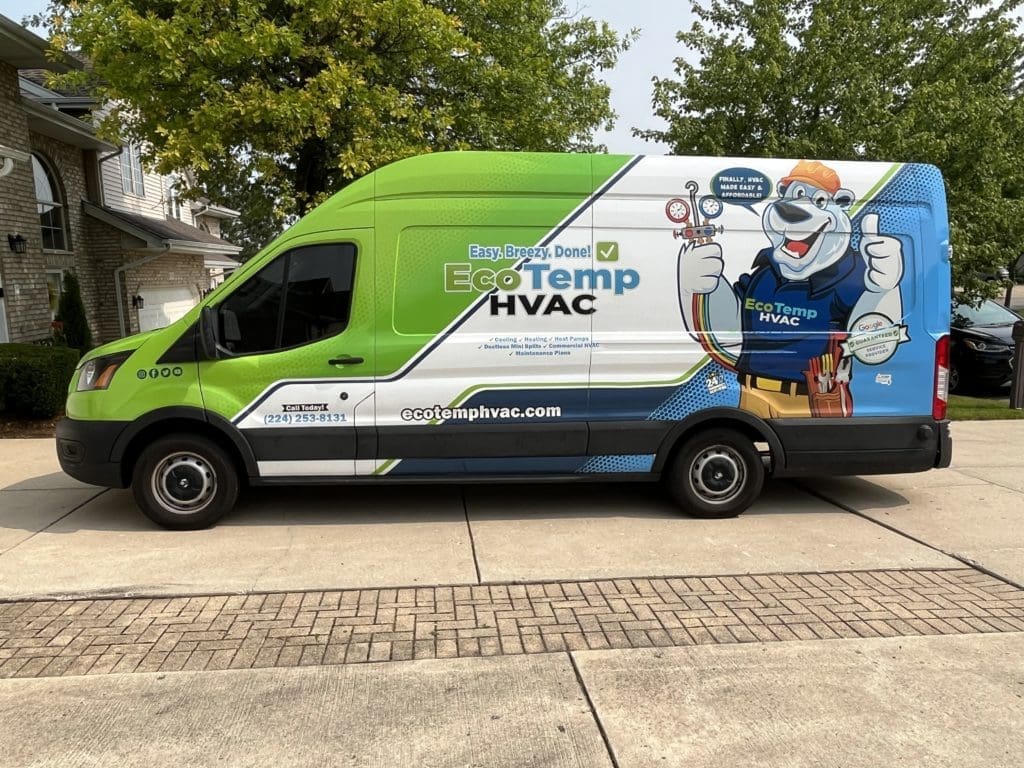 Ensuring Year-Round Comfort in Homer Glen, IL
We understand the critical role of a comfortable home environment. Whether it's beating the heat with our top-of-the-line air conditioners during the scorching Illinois summers or fending off the chilly winters with our efficient furnaces, we have you covered.
Comprehensive HVAC Services in Homer Glen, IL
High-Efficiency Air Conditioners
Enjoy the bliss of relaxed comfort with our latest, energy-efficient air conditioners from American Standard. Our cooling solutions provide optimal comfort while aiding in reducing your energy bills.
Cutting-Edge Furnaces
Keep the cold at bay with our state-of-the-art furnaces. Our eco-friendly heating solutions can transform your home into a haven of warmth, potentially lowering your heating expenses.
Ductless Mini-Split Systems
Experience the modern innovation of comfort with our ductless mini-split systems. Perfect for homes without existing ductwork or for those wanting to condition space where ductwork is not feasible, these systems offer a flexible and efficient heating and cooling solution.
Our ductless mini-split systems from American Standard or Mitsubishi provide targeted comfort by heating or cooling specific zones in your home. This allows for optimal energy efficiency, potentially reducing your energy costs. These systems are not only practical but also sleek and unobtrusive, seamlessly blending into your home decor.
As certified Ductless Pros you can count on Eco Temp HVAC to make sure you and your family get a professional mini-split installation that will last you for years. 
Smart Thermostats
Step into the future of climate control with our smart thermostats. These offer personalized comfort, potentially minimizing your energy expenditure, and cater to a wide array of needs and budgets.
Why Homer Glen, IL Trusts Eco Temp HVAC
At Eco Temp HVAC, we bring Homer Glen homeowners reliable HVAC solutions from American Standard, a brand revered for over 130 years. Each air conditioner, furnace, and smart thermostat comes with a 10-year parts warranty, and we supplement it with a 2-year labor warranty for your peace of mind.
Experience Superior HVAC Service in Homer Glen, IL with Eco Temp HVAC
Choosing Eco Temp HVAC means opting for local HVAC experts who understand your needs. We provide efficient, quick service, and are dedicated to ensuring your satisfaction.
Ready to redefine home comfort in Homer Glen, IL? Browse through our air conditioner and furnace services, make your choice, and let us do the rest. Not in Homer Glen? No problem we service all of Chicagoland and surrounding suburbs!