New HVAC Construction Design & Build Projects Nationwide
Welcome to our commercial HVAC design and build services page! At Eco Temp HVAC, we provide top-notch HVAC solutions for new construction projects. We have extensive experience designing and building HVAC systems for a wide range of commercial and industrial facilities, including hospitals, schools, data centers, and more. Our team of expert engineers and technicians work tirelessly to deliver high-quality, energy-efficient, and cost-effective HVAC solutions that meet the unique needs of each of our clients.
Eco Temp HVAC is an experienced and reliable construction design-build team, dedicated to ensuring that all commercial projects meet their client's desired needs and exceed expectations. From initial evaluation of the project scope to final completion, Eco Temp's highly trained professionals are equipped with innovative designing capabilities while utilizing industry-standard installation practices. Eco Temp's team offers a comprehensive service beyond simple installation – they guarantee customer satisfaction with quality construction services from start to finish. Eco Temp HVAC has consistently achieved unparalleled success in the field, making them a top contender for all your construction design-build requirements.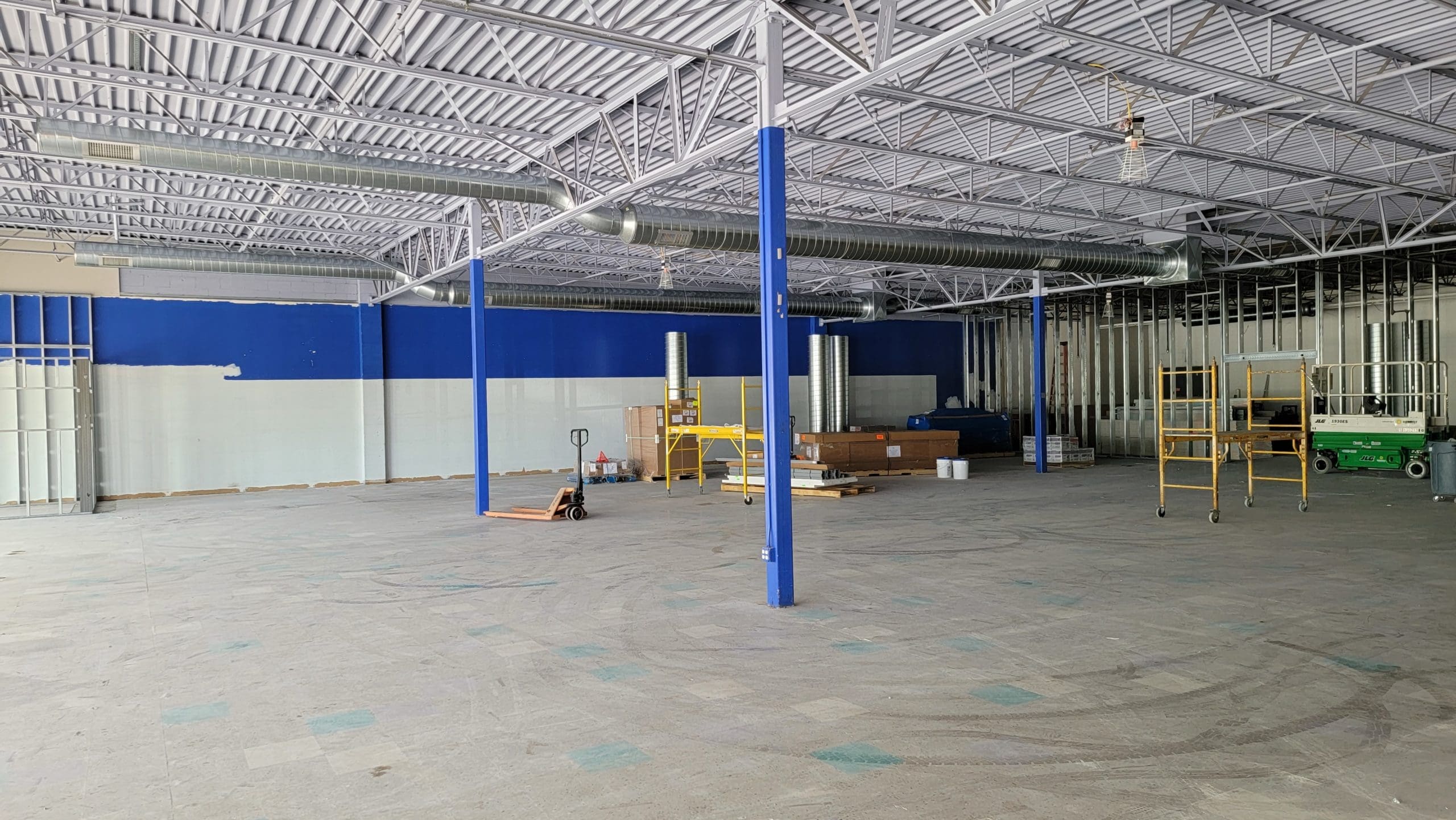 Design, Install, & Testing
At Eco Temp HVAC, we understand that every new construction project is unique, and therefore requires a custom HVAC design that takes into account a wide range of factors. Our team of engineers and technicians have years of experience designing HVAC systems that meet the specific needs of each project, including the size and layout of the building, the number of occupants, the types of equipment and materials used, and more.
We utilize the latest industry-standard design tools and software to create 2D and 3D models of our HVAC systems, which allows us to accurately predict performance and energy consumption. This helps us ensure that our designs are optimized for energy efficiency, which can result in significant cost savings for our clients over the lifetime of the system.
Heating & Cooling Build Projects
Once we have completed the design phase, our team of expert technicians will begin the installation process. We understand that a poorly installed HVAC system can result in inefficient operation, poor indoor air quality, and costly repairs down the road. That's why we take great care in ensuring that every aspect of the installation process is done correctly and to the highest industry standards.
We use only the highest-quality materials and equipment, and all of our technicians are fully licensed and insured. We also conduct thorough testing and balancing of the system once it has been installed, to ensure that it is functioning properly and providing optimal performance.
Our team is also experienced in working with other contractors and tradespeople on the job site, and we understand the importance of effective communication and coordination to ensure that the project is completed on time and within budget.
Energy Efficiency
At Eco Temp HVAC, we understand the importance of energy efficiency in HVAC systems, both for the environment and for our client's bottom line. That's why we utilize the latest technologies and best practices to ensure that our HVAC systems are as energy-efficient as possible.
We offer a wide range of energy-efficient options for HVAC systems, including high-efficiency air conditioning units, variable-speed fans and pumps, and advanced control systems that allow for precise temperature and humidity control. We also offer energy audits and retrofits for existing HVAC systems, which can help our clients save money on their energy bills and reduce their carbon footprint.
Maintenance and Repair
At Eco Temp HVAC, we believe that regular maintenance is the key to ensuring the long-term performance and reliability of HVAC systems. That's why we offer comprehensive maintenance plans that include regular inspections, cleaning, and servicing of all HVAC components.
We also offer 24/7 emergency repair services for HVAC systems, to ensure that our clients are never left without heating or cooling when they need it most. Our team of experienced technicians is trained to quickly diagnose and repair any issues with HVAC systems, and we use only the highest-quality replacement parts to ensure long-lasting repairs.
Contact Us
If you're looking for a reliable and experienced HVAC contractor for your new construction project, look no further than Eco Temp HVAC. We offer a wide range of HVAC design and build services that are tailored to meet the specific needs of each project. Contact us today to schedule a consultation with one of our expert engineers or technicians, and learn how we can help you achieve optimal comfort, energy efficiency, and cost savings in your new construction project.
Explore More HVAC Options for Your Business