Prepare Your Chicago Home for Summer with Eco Temp HVAC
Facing those impending Chicago summer heatwaves? Trust in Eco Temp HVAC to ensure your Lemont, IL home or business stays cool and comfortable. Our certified air conditioning experts guarantee a refreshingly cool environment, no matter how high the mercury rises. Proudly serving Chicago, Lemont, IL, and the surrounding communities, we're just a call away. Dial (224) 253-8131 or book an appointment online today for any HVAC issues.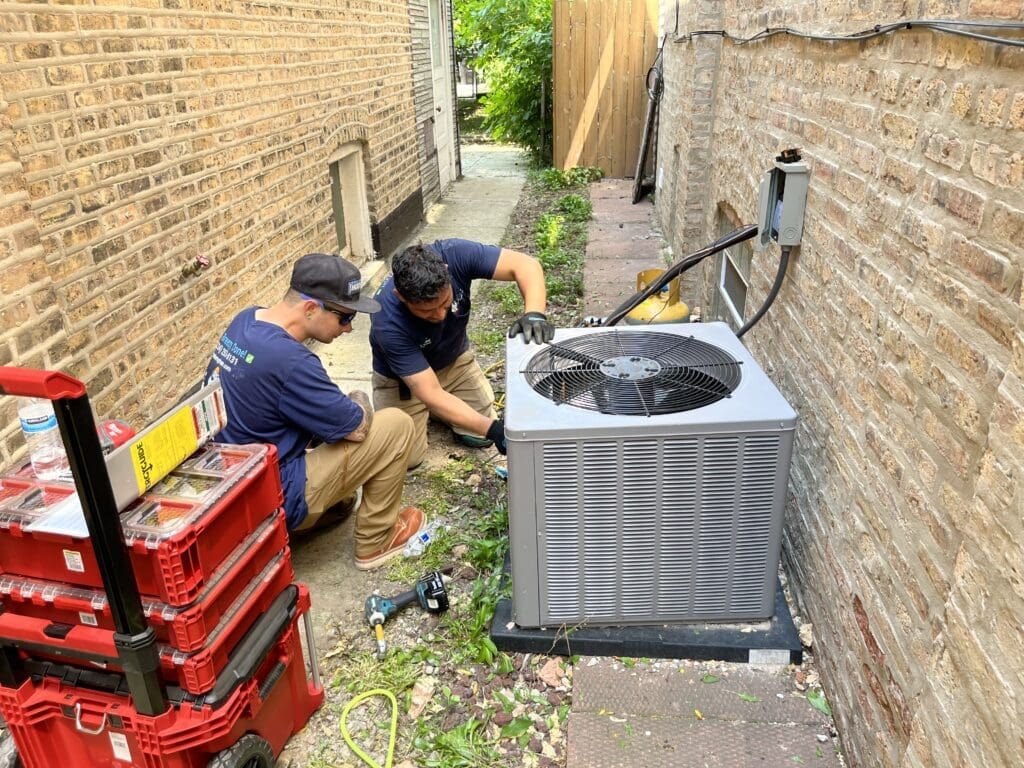 Why Choose an Energy-Efficient Air Conditioner?
Slash Your Energy Bills: On average, households spend a significant chunk on energy annually, with a major portion going towards HVAC. Opting for an energy-efficient AC, especially those with Energy Star certification, can significantly cut down your summer electricity bills, delivering clean and chilled air simultaneously.

Precise Climate Control: At Eco Temp HVAC, our Chicago-based technicians assist you in selecting an AC system that integrates with programmable thermostats. Many of these now come with apps allowing temperature adjustments directly from your smartphone.

Eco-Friendly Cooling: Go green with energy-efficient ACs! Not only are they light on your pocket, but they also reduce greenhouse gas emissions, helping you lower your carbon footprint.

Whisper-Quiet Operation: Modern units are engineered to operate silently. Let our Lemont, IL experts recommend and install the best unit that ensures minimal disturbance.

Zone-specific Cooling: Why cool rooms that aren't in use? Optimize cooling only for the spaces you frequently occupy, maximizing efficiency and savings.
AC Noises & Their Meanings
Every appliance hums, but some noises spell trouble. If your AC emits any of the following sounds, it might be time for a check-up:
Shrieking Noises: Often indicative of a motor issue or worn-out bearings.
Grinding Sounds: A possible sign of motor troubles, accumulated debris, or lack of lubrication.
Rattling Noises: Could range from a loose cabinet door to compromised fan blades.
Hissing Sounds: Often suggests possible refrigerant leaks.