Tailoring Smart Thermostat Installation for Every Home and Business in Lemont and Chicago
Comfort engineered smartly with a touch of innovation at Eco Temp HVAC, where we specialize in expertly installing a diverse range of smart thermostats, including popular brands like Ecobee, American Standard, Honeywell, and Nest. From residential coziness to business-specific climates, our services, spanning Lemont, Chicago, and beyond, assure precision in temperature control, energy efficiency, and a technologically savvy living experience.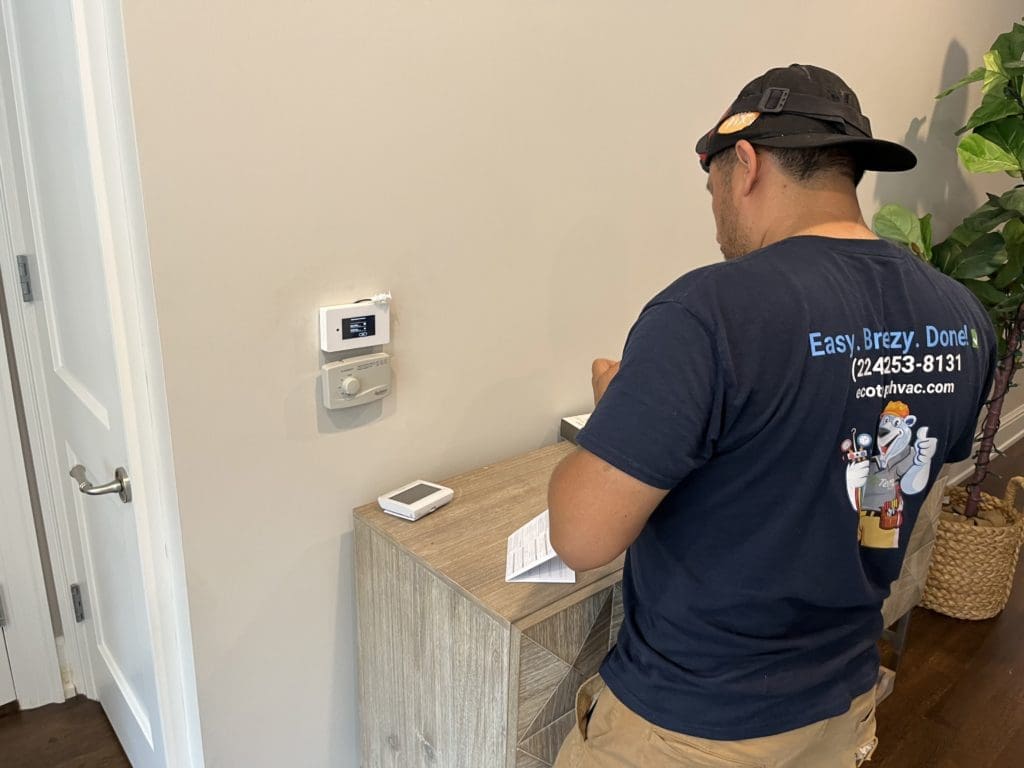 Seamless Integration with All Major Smart Thermostat Brands
Navigating through the complexities of different smart thermostat technologies, we at Eco Temp HVAC, pledge a seamless and tailored installation process, ensuring your new device is perfectly compatible with your existing systems. Whether it's the user-friendly Nest, the innovative Ecobee, the reliable American Standard, or the versatile Honeywell, our skilled technicians guarantee a meticulous installation, configuring your chosen smart thermostat to harmoniously blend with and enhance your HVAC system.
Ensuring Compatibility and Uninterrupted Performance
Your HVAC system is unique, and ensuring your new smart thermostat works harmoniously with it is our topmost priority. The Eco Temp HVAC team employs a thorough inspection and consultation process to understand your specific needs and system specifications. We strategically ensure that your chosen thermostat – be it Ecobee, American Standard, Honeywell, or Nest, is flawlessly compatible, providing you an undisturbed, optimal temperature control experience.
Dive into a World of Smart Temperature Control with Top Brands:
Every Brand, Every Model – Your Choice, Expertly Installed
With a panorama of choices, your preferred smart thermostat model becomes a part of your everyday life, effortlessly managing your environment. Our experts at Eco Temp HVAC are well-versed with a plethora of models from Ecobee, American Standard, Honeywell, Nest, and more, ensuring that your specific model is installed with precision, offering you a smooth and intelligent climate control experience.
Book your installation now online or call (224) 253-8131– Step into a world where comfort meets technology. Choose your preferred smart thermostat brand and let Eco Temp HVAC bring intelligent, seamless climate control to your home and business in Lemont, Chicago, and the surrounding suburbs!