Get $75 OFF Your Water Heater Replacement In Chicago!
Save more with Eco Temp HVAC on your new water heater installation. We even haul your old water heater away and dispose of it in an eco-friendly way at no additional cost to you!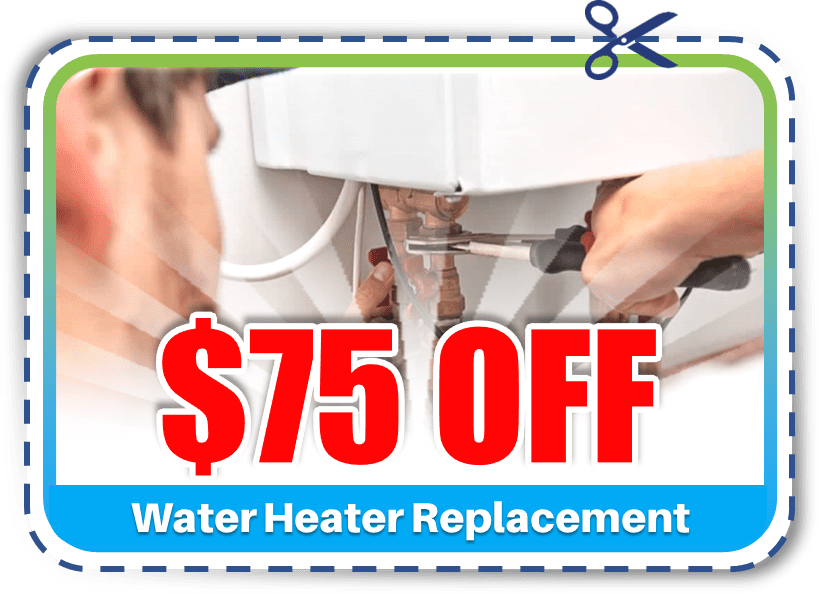 Eco Temp HVAC is the ideal solution for your water heater replacement needs. With Eco Temp's professional and knowledgeable staff, you can trust that you're getting reliable advice, service, and support with this coupon. Eco Temp HVAC offers only the best in quality products, installation, energy efficiency, and customer service. Eco Temp HVAC uses water heaters that offer excellent performance levels while minimizing energy costs. Eco Temp's dedicated team of certified technicians is qualified to help with water heater replacement services, using the right parts and procedures to ensure precise and timely job completion. Don't miss out on our generous discounts for your new high-efficiency water heater replacements – get your coupon now!