Save $500 when you get a full system replacement from Eco Temp HVAC!
Fitting into your budget is one of the ways we make HVAC easy! Mention this coupon to save big!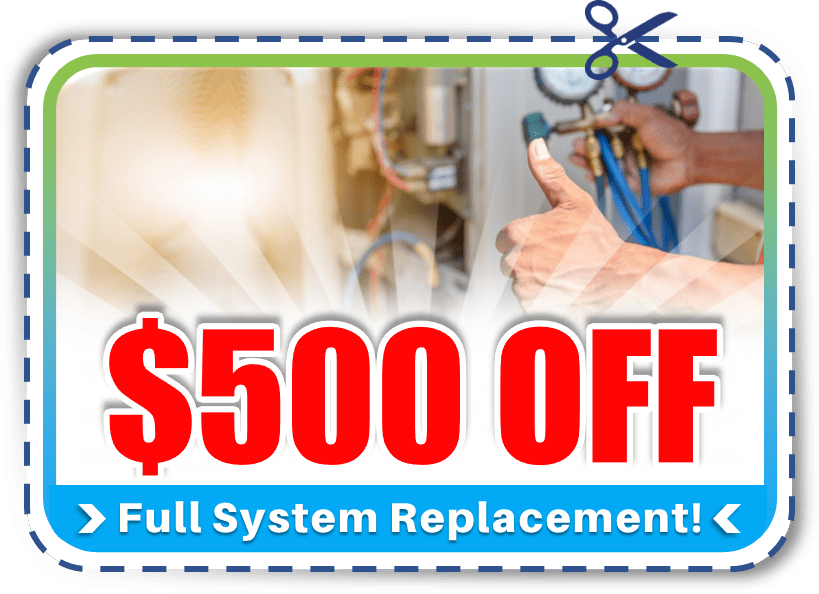 Are you in need of a full system replacement for your HVAC? Look no further than the full system replacement coupon from Eco Temp HVAC! Whether it's time to replace an old, worn-out HVAC unit or you're looking for an upgrade, this full system coupon promises to save you money without compromising on quality. With full-service installation by our certified technicians, you can trust that your replacement is being done correctly and efficiently. Don't wait any longer – get started with your full system replacement today!