Air Conditioner Is Leaking Water: Why Its Leaking and What to Do
When an unexpected leak arises, safeguarding your home becomes paramount. The repercussions of unchecked water leaks extend from damaging property interiors to devaluing furnishings. Addressing the situation swiftly, especially with A/C leaks, prevents potential costly repairs.
Immediate Action is Key
As soon as you detect a water leak from your A/C, here's your game plan:
Switch off the air conditioner.
Clean the affected area to ward off immediate water damage.
Leaky A/C units, though worrisome, are often rectified with ease by skilled HVAC professionals.
4 Main Root Causes of A/C Leaks:
Reason 1: Dust-Clad Evaporator Coil
The evaporator coil plays a pivotal role by cooling the refrigerant coursing through it. This is achieved by drawing heat from indoor air, and subsequently releasing it outside via the condenser coil. However, a neglected A/C can accumulate layers of dust on the coil, hampering its efficacy. Inhibited performance might lead the coil to an icy state. If water pools beneath your A/C, the culprit might be frost around the evaporator coil. Quick action and expert intervention can swiftly resolve this.
Reason 2. Obstructed Drain Line
Your A/C doubles up as a dehumidifier. Over time, the drain line entrusted with channeling out the excess moisture may get blocked. Clogged lines spell trouble, as the ensuing water buildup might spill from the condensation pan. This scenario is easily rectified — an HVAC specialist can clear the blockage efficiently.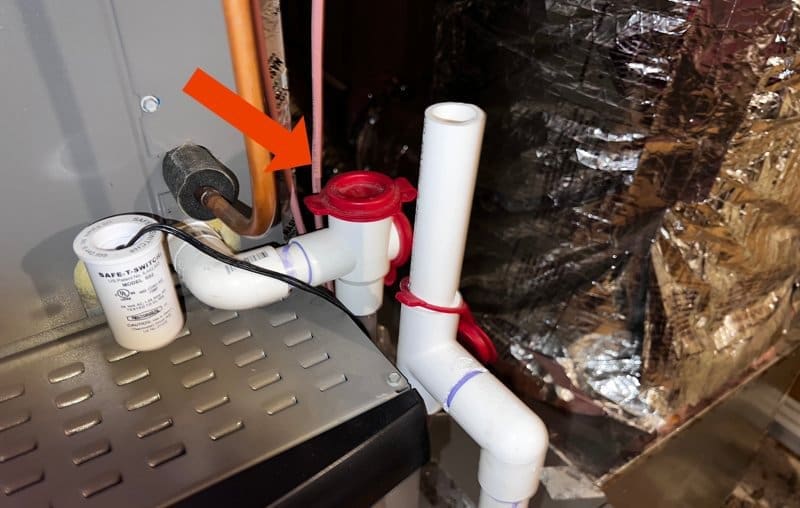 Reason 3: Aging Drain Pan
The condensation pan's pivotal role is collecting and routing indoor moisture outside. However, as A/C units age, these pans are susceptible to rust, leading to potential leaks. Inspecting and replacing these components periodically, especially in units a decade or older, is prudent.
Reason 4: Refrigerant Issues
Contrary to popular belief, air conditioners don't consume refrigerant like vehicles consume fuel. Nevertheless, malfunctions can result in refrigerant leaks, evident from unusual hissing or bubbling sounds. Such leaks affect the unit's cooling capacity and might culminate in internal ice formation, subsequently causing water leaks.
Conclusion: Timely Intervention is Crucial
A timely response to a leaky A/C is non-negotiable, given the swift onslaught of water damage. Spotting a leak? Prioritize your home's safety by calling your trusted HVAC team, and don't skip your annual A/C maintenance check. After all, proactive care ensures uninterrupted comfort!