Save $75 on Your Aprilaire Humidifier Installation
When you choose Eco Temp HVAC for your Aprilaire humidifier installation then you save an extra $75 on your order!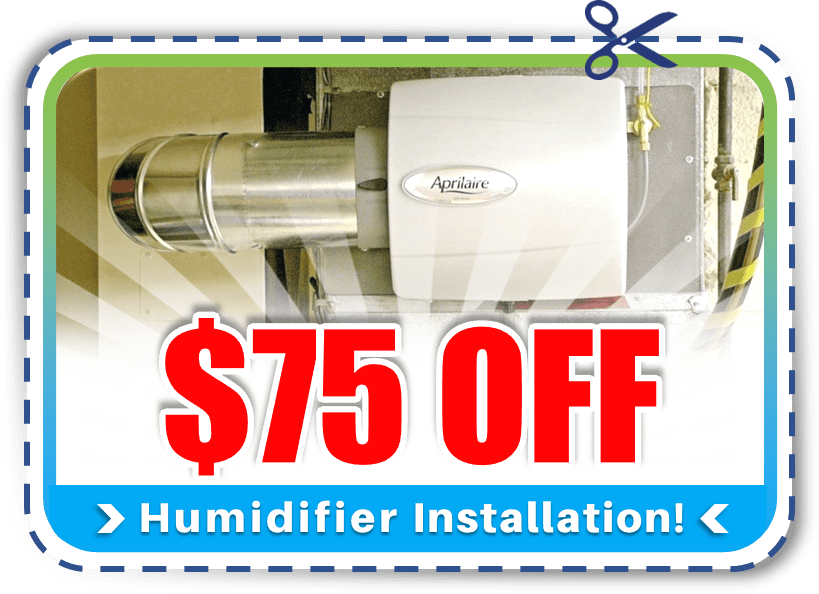 Eco Temp HVAC is offering a great discount on humidifier installation services. Not only can humidifiers increase the comfort of your home, but they can also help maintain the health and safety of your family by preventing illnesses like nose bleeds, asthma symptoms, and allergies. A humidifier prevents the air from becoming too dry, which can lead to respiratory issues. With Eco Temp HVAC's coupon humidifier installation services, you can easily have a humidifier installed and maintain a comfortable level of humidity in your home without breaking your budget.