From Installation to Repairs, Our Eco Home Program Covers It All
Sudden system breakdowns can be a nightmare for homeowners, especially considering the costly surprises that come with replacing your furnace and air conditioner – an expenditure that can easily run into thousands of dollars. Add to this the ongoing costs of repairs, maintenance, and filters, and you've got a financial burden that can be quite daunting.
Enter Eco Temp HVAC's revolutionary Eco Home Program, a solution designed to bring you absolute peace of mind. Our program ensures you enjoy the comfort and energy savings you deserve, all without any upfront costs.
At a modest monthly fee, you will receive a brand new, high-efficiency system installed in your Chicagoland home. Need repairs or maintenance? We've got you covered! Plus, you'll have the advantage of applying all relevant rebates, putting even more money back in your pocket.
Wave goodbye to surprise costs and hello to worry-free home comfort with Eco Temp HVAC's Eco Home Program. Trust us, your wallet will thank you!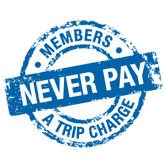 Save Thousands on Up-Front Fees
The Eco Home Program, with its no down payment policy, simplifies the process of upgrading your furnace and air conditioner. Say goodbye to hefty costs associated with investing in a new system and welcome significant savings. For just a minor monthly fee—usually less than your average cell phone bill—you get comprehensive coverage that ensures your home remains comfortable and efficient. Opt for the Eco Home Program and transform your HVAC experience into an effortless and economical journey.
Installation, Repairs and Maintenance: It's All Covered
Cut the Line with Priority Service and Installation
Spend Less on Energy Bills and Air Purification Systems
Enroll Now to Enjoy the Benefits of a New System Today
Contact Eco Temp HVAC at (224) 253-8131 right away to upgrade your comfort with zero up-front fees. We'll get started immediately by sending one of our ACE-certified Experts to perform a free, in-home analysis. We'll take into account your home's unique variables to design the ideal energy-efficient system for your family. Now that's peace of mind.
Local Top-Rated HVAC Techs
Awards & Accreditations
You can always rely on us for top-quality services. We have a team of experienced and certified technicians who are dedicated to meeting your needs, no matter how big or small they may be! HVAC is a necessary part of every home, but sometimes it can be challenging to find someone who knows what they're doing. That's where we come in! We offer free quotes on all our services, so stop by or give us a call today and discover the ultimate comfort in your home once more, thanks to the pros at Eco Temp HVAC.