Get More Out of Your Seasonal Maintenance in Chicagoland with your maintenance+ HVAC Membership
Do you ever feel like maintaining your HVAC system is a constant nag at the back of your mind? Not to worry, at Eco Temp HVAC, we make it our first priority so you don't have to!
We understand the value of regular maintenance, not just to validate your manufacturer's warranty and shield you from unexpected costs, but also to extend the lifespan of your system. Regular upkeep can even save you a significant sum – up to 30% on your utility bills!
But it's not just about the savings. When we carry out routine maintenance, we can spot and rectify minor issues before they escalate into expensive headaches. And should your system need to be repaired, our Maintenance+ members receive a special perk – a 10% discount on repair costs.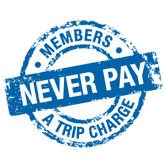 Spend Less on Heating and Cooling Repairs
Dear homeowners, your hunt for an unbeatable home comfort solution ends here! Our Maintenance+ Membership offers you the most cost-effective HVAC solution in the Chicagoland area, bundling routine tune-ups with phenomenal special discounts that translate to significant savings.
We understand how repair costs can quickly add up, hitting your pocket when you least expect it. However, as a privileged Maintenance+ member, you can save 10% on repairs, and bid farewell to extra trip charges or overtime fees.
Here's an estimate of how much you could save on some of our most frequent repairs:
Standard blower motor—$553 member | $650 nonmember
Inducer assembly—$709 member | $834 nonmember
Hot surface ignitor—$240 member | $282 nonmember
Dual capacitor—$232 member | $273 nonmember
Outdoor fan motor—$627 member | $738 nonmember
Clean condensate pan and drain line—$103 member | $121 nonmember
Trip charge—$0 member | $99 nonmember
Overtime charges—$0 member | varies for nonmembers
Unexpected repairs often seem to surface at the worst possible times – during late nights, weekends, or even holidays, when service charges are typically higher. With our Maintenance+ Membership, you can enjoy peace of mind knowing that there's no added cost for after-hours service.
What's more, as a Maintenance+ member, you enjoy the luxury of guaranteed priority service and installation. This becomes incredibly handy during our busiest times when we're handling hundreds of requests. You can bypass the wait, ensuring your Chicagoland home returns to its cozy state in no time.
Our Maintenance+ Membership means that your priority service is delivered by an ACE-certified professional. We're proud to label our technicians as Experts because they've successfully completed rigorous training to achieve the highest certification available in the industry. But they offer more than just top-tier proficiency. Our experts are committed to delivering superior customer service and top-notch repairs, all backed by a 100% satisfaction guarantee for a full year.*
Make the smart choice today. Choose comfort, choose savings, choose our Maintenance+ Membership.
"Exemplary punctuality, professionalism, and respect – these are the words I'd use to describe my experience with Jordan. His commendable honesty and courteousness really stood out. Jordan not only solved my HVAC issue but also made sure I understood the ins and outs of my system, equipping me with knowledge on how to maintain it.
It's his outstanding service and the irresistible pricing of Eco Temp HVAC's Plus Membership that has convinced me to upgrade. Thanks to Jordan, I'm now a proud and satisfied Plus member!"
-Audrey
Get Fresher Air Indoors for Less
Local Top-Rated HVAC Techs
Awards & Accreditations
You can always rely on us for top-quality services. We have a team of experienced and certified technicians who are dedicated to meeting your needs, no matter how big or small they may be! HVAC is a necessary part of every home, but sometimes it can be challenging to find someone who knows what they're doing. That's where we come in! We offer free quotes on all our services, so stop by or give us a call today and discover the ultimate comfort in your home once more, thanks to the pros at Eco Temp HVAC.